17 April 2013
Andrew Diggle at Manchester United completes the Marketing Awards judging line-up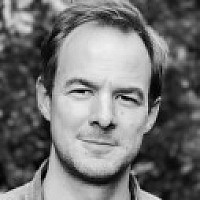 Andrew Diggle
Andrew Diggle, the head of content at Manchester United has signed up to be the final confirmed judge for the Prolific North Marketing Awards. Andrew's addition brings the total number of judges to 15.
Their expertise spans marketing, branding, communications, content delivery, broadcasting and management development
The full line-up of judges can be found here.
Another of the judges, Phil Jones, has just been appointed as MD of Brother UK.
Diggle joined Manchester United in February 2012 having previously been with the information company Idox and earlier prior roles with j4b and Macmillan Publishing.
The deadline for entry submission for the Marketing Awards is Friday 3 May and we intend to announce the short list on 24 May ahead of the dinner on 3 July.
The award categories available to enter, range from B2B and B2C to IT & Telecoms, Not-for-Profit and Professional & Financial Services and across into Mobile Marketing, Social Media and Best use of Research or Insight.
The full list of categories can be found here.
More detailed information on the awards, categories, criteria, judges, venue and other supporting documentation can be found at our dedicated micro-site.
Given the huge level of interest and record-breaking number of entries we received for our only other annual Awards initiative, the Prolific North Awards, we are confident that this event, specifically and purely marketing-focused, will prove to be an unmissable occasion for every marketeer in the North, whether you work for an organisation, company, brand or agency.
Judge Phil Jones
Melbourne Server Hosting is the night's headline partner.
The top-drawer panel of judges includes some of the North's most high-profile industry experts:
Steve Baron, Professor of Marketing, University of Liverpool Management School
Mark Critchley, Chief Executive, Handsome
Phil Jones, UK Country Head/Deputy Managing Director, Brother UK
Emma Leech, Director of Marketing, Communications and Recruitment, University of Nottingham
Lee Hicken, Director, Hebe Media
Michael Taylor, Chairman, Downtown Manchester
Cat Lewis, CEO & Executive Producer, Nine Lives Media
Nigel Walley, Managing Director, Decipher
Jason Spencer, Business Development Director, ITV
Will Stone, Head of Communications UK & Ireland, UPM
If there are any conflicts, the judge involved will not participate in either seeing those entries or in the judging process of the said category.
Phil Jones, has blogged on 10 tips for entering awards here.