12 February 2020
Yorkshire Post owner no longer 'actively exploring' a sale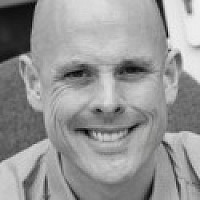 JPI Media, owner of the Yorkshire Post and Sheffield Star newspapers, is no longer "actively exploring" a sale of the business, its chief executive has revealed.
The publisher sold national daily the i to Daily Mail and General Trust in November and was also looking to sell its 200 regional titles. However, in an email to staff, chief executive David King said: "We are not actively exploring a sale of the business at this moment."
He added: "I have said many times that I believe that the long term future of our brands and business lies in being part of industry consolidation – that this didn't happen in 2019 was disappointing, but the opportunity still remains.
"Industry consolidation provides an ability to invest and realise benefits across a larger portfolio, to provide an easy to access solution for advertisers, to engage with a stronger voice with tech companies, and to have the scale to invest in building subscription services.
"Taken together, these will help support the ongoing provision of quality local news to communities in towns and cities across the UK. In any event, our focus should continue to be on growing audiences and meeting the needs of our customers."
JPI Media was formed by Johnston Press bondholders in a pre-pack administration deal in 2018. David Montgomery, the founder of Local World, said in December that he was in talks to buy JPI Media's regional titles with his new publishing company National World.
Mediahuis, Newsquest and Archant were also reported to be interested in the titles. Reach was interested but said in November that it was "no longer in active discussions" with JPI.