31 October 2019
The Prolific North Top 50 PR Agencies 2019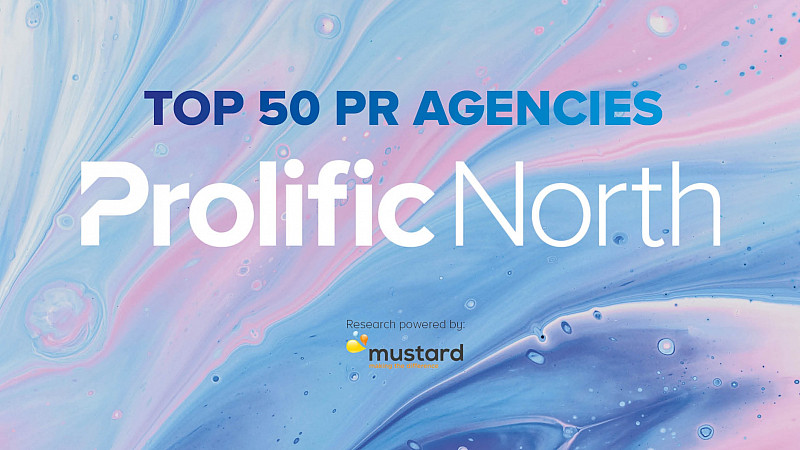 Welcome to the official 2019 Prolific North Top 50 PR Agencies, the benchmark ranking of the North's top PR agencies.
This list follows the Top 50 Digital Agencies and Top 50 Integrated Agencies - and keep your eyes peeled for the Top 50 Tech Companies list, which will be revealed at the Tech Dinner in November.
As with many of our research-based initiatives, we are very pleased that the leading independent research company, Mustard, has once again rigorously managed and compiled the list on behalf of Prolific North.
The top 50 was first revealed at Prolific North's PR Dinner at Manchester Hall last night.
The ranking is anchored on financial information taken from Companies House, as well as financial reporting company fame BVD, and also draws upon data submitted and verified by the agencies themselves including additional financials, headcount, client information and – where appropriate - confidential private background information.
After much calculation and evaluation of their work and accounts, the following 50 PR agencies were ranked as the best of the North. A massive congratulations to every agency who made it into the list - a truly commendable achievement.
The reign of Citypress continues
Five years in a row. That's how long Citypress have held on to the top spot in our Top 50 PR Agencies list. The firm is followed closely by Weber Shandwick for the second year running but this year, Tangerine PR misses out on a podium position with Altrincham's Barrett Dixon Bell snatching third place.
The top 10 this year has 90% of companies in the top 10 last year, albeit with some slight movement amongst them. The circle continues to turn for Carousel PR who have risen to sixth after breaking into the top 10 last year, after being placed 16th in 2017. 
Some serious recognition is in order for the two agencies who have broken into the Top 50 for the first time: Warrington's No Brainer at 35th and Scriba PR, from Huddersfield, at 48th.
We did not give agencies the option of being included or not. This does mean however that sometimes larger, or indeed, smaller agencies, can have unusual years which can inflate or hurt their performance in a given year.
And once again, integrated or digital agencies with significant PR operations such as Amaze and McCann have not been included because this ranking is dictated by the agencies' prime offering: PR and comms.
Finally, many thanks to all the agencies who have so helpfully supplied us with information and data, as well as responding to our questions where required.
The Prolific North Top 50 PR Agencies 2019
2018 ranking in brackets
| Rank | Company | Location | Ownership | Staff | Clients |
| --- | --- | --- | --- | --- | --- |
| 1 (1) | Citypress | Manchester | Private | 82 | Aldi, British Gas, Coca-Cola, Lloyds Banking Group, Unilever |
| 2 (2) | Weber Shandwick | Manchester | Interpublic Group of Companies | 41 | Iceland, Hitachi Capital UK, Nespresso, University of Salford  |
| 3 (5) | Barrett Dixon Bell | Altrincham | Private | 38 | DSM, IMCD, Lonza, Sensient   |
| 4 (3) | Tangerine | Manchester | Private | 57 | Pizza Hut, Specsavers, Johnstone's Paint, Ideal Standard, Jewson |
| 5 (4) | Finn Communications | Leeds | Private | 36 | Essity UK LTD, Froneri, GHD Limited, IPN, Taylors of Harrogate Ltd |
| 6 (9) | Carousel PR | Manchester | Private | 30 | MGA Entertainment, Selfridges, Moda, Savills, Broadwick Live |
| 7 (6) | Brazen PR | Manchester | Private | 27 | Wilko, Magnet Kitchens, Dr Oetker, Showcase Cinemas |
| 8 (9) | Influential PR | Liverpool | Private | 28 | Everton Football Club, Bruntwood , Morgan Sindall, U + I, Camelot – National Lottery  |
| 9 (13) | Democracy | Manchester | Private | 33 | Dulux (retail, trade, decorator centre), Halewood wines and spirits |
| 10 (7) | Havas PR UK | Manchester | Havas Group/Vivendi | 25 | Greggs, Kellogg's, Studio.co.uk |
| 11 (28) | Ramarketing & PR | Newcastle upon Tyne | Private | 23 | Recipharm Ltd, Xellia Pharmaceuticals, Tracelink (Europe) Ltd, Ashfield Healthcare |
| 12 (10) | Hatch Communications | Leeds | Private | 28 | Boost Drinks, Checkatrade, Spectrum Brand |
| 13 (21) | Lucre | Leeds | Private | 22 | Jet2.com, Stonegate, Holiday Extras, Pizza Express, Meadowhall |
| 14 (39) | iseepr  | Leeds | Private | 18 | EMVCo, GlobalPlatform, SIMalliance, Trustonic, Fingerprints |
| 15 (17) | Prohibition PR  | Leeds | Private     | 15 | Watches of Switzerland Group, ENGIE, Interflora, University of Northumbria |
| 16 (34) | Corporate Culture Ltd | Liverpool | Private | 20 | Southern Water, The Riverside Group, Scottish Hydro Electric, NHS England |
| 17 (14) | PR Agency One | Manchester | Private | 19 | Decathlon UK, Gift Voucher Shop, BuyItDirect Group, Patatam |
| 18 (18) | Intelligent Conversation | Manchester | Private | 15 | United Utilities plc, Synectics plc, EMIS Group plc |
| 19 (11) | Social Communications | Sale | Private | 28 | The National Lottery Good Causes, Manchester Growth Hub, Leeds City Council |
| 20 (16) | Scott Partnership  | Holmes Chapel | Private | 13 |   |
| 21 (19) | Roland Dransfield PR  | Manchester | Private | 14 | ask, ST.MODWEN, PH Homes, Genr8, Schroders |
| 22 (31) | | Manchester | Private | 17 | Fleetcor, Ingenico, Emerging Payments Association, Chargebacks 911 and Fintech Power 50 |
| 23 (26) | | Manchester | Private | 15 | Silentnight Group, Merck Science Division, Arriva Bus UK, Childs farm |
| 24 (22) | Peppermint Soda | Manchester | Private | 22 | Bolton Council, Home Bargains. Hitachi, Muse |
| 25 (38) | RMS PR, Design & Marketing | Altrincham | Private | 19 | Warburtons, Swizzels, Arvia, Manchester Drinks, Duerr's |
| 26 (15) | DTW | Guisborough | Private | 15 | The Law Society, Emovis Operations Mersey Ltd, Sunderland City Council |
| 27 (36) | Definition (Previously Acceleris) | Leeds | Private | 20 | Utilita, Benenden Health, FibreNation |
| 28 (25) | Active Profile | Manchester | Private | 15 | Business Growth Hub, Muse Developments, Avison Young, Sensor City |
| 29 (27) | Fig Creative | Glossop | Private | 17 | Northwood Hygiene Products; Datagraphic; Edge Hill University; MVIS Ltd; Risco |
| 30 (33) | Truth PR | Manchester | Private | 11 | Wates Group, Countryside, Acelity, Clive Christian Furniture Co |
| 31 (32) | | Macclesfield | Private | 10 | Algosec, Yubico, Wellbeing Software, Check Point Software Technologies, Somfy |
| 32 (24) | Umpf | Leeds | Private | 11 | ENGIE, Glen Dimplex Home Appliances, Harrison Spinks, Landsec, NHS |
| 33 (20) | MCG PR  | Leeds | Private | 14 | Pink Lady and Tenderstem, Costcutter Supermarkets Group, Nexus, University of Leeds |
| 34 (23) | SKV PR | Manchester | Private | 12 | BUPA, BDP, Siemens Digital Industries, Crown Commercial Services |
| 35 | No Brainer | Cheshire | Private | 11 | Cash Converters, HomeServe, In Touch, Optionis, Sale Sharks |
| 36 (43) | Brand8 PR | Leeds | Private | 9 | Avant Homes, Chancerygate, Paragon, Sewtec, World Wheel Company |
| 37 (35) | Harris Associates | Leeds | Private | 15 | Senior Architectural Systems Ltd, CD (UK) Ltd, Crown |
| 38 (48) | | Macclesfield | Private | 10 | Miele, Wax Digital, GazProm Energy, 100%, SANA |
| 39 (40) | MANC FRANK | Manchester | Group - Enero Group | 8 | Vype, Vorwerk, Kiwi.com, Staysure, Tomatin |
| 40 (42) | The Partners Group | York | Private | 8 | Apollo Fire Detectors, Saint-Gobain Glass, The Technology Group |
| 41 (30) | Mason Williams Ltd | Manchester | Private | 14 | Accor Hotels, Radisson Blu, LHM group |
| 42 (41) | Kenyons | Liverpool | Private | 13 | Aintree, IBF, LIPA, MerseyTravel |
| 43 (37) | Aberfield Communications | Leeds | Private | 10 | BBC, First Direct, Deloitte, NG Bailey, The Jockey Club |
| 44 (44) | Fourth Day PR  | Manchester  | Fourth Day Group  | 9 | Autocab, National Nuclear Laboratory, Mobica, APS Group |
| 45 (45) | Allott & Associates Ltd | Knaresborough | Private | 10 | OxAir, GEA, Force24, EU, Onward Holdings |
| 46 (56) | HRM | Sheffield | Private | 12 | NHS, BHP, Keebles, Frenchgate |
| 47 | Down at the Social | Manchester | Private | 7 | tofs, Vapiana, USE |
| 48 | Scriba PR | Huddersfield | Private | 9 | DealTrak, UNTHA, ESPHR, Vapour Cloud, Force24 |
| 49 | Refresh PR | Manchester | Private | 10 | BBF Limited, Digitonic, Eurocell PLC, Metro Rod |
| 50 (46) | MTJ Associates Ltd | Leyland | Private | 7 | AG Barr, Burton's Biscuits, Kepak Consumer Food |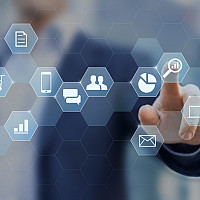 The Prolific North Top 50 Digital Agencies 2019
Find out which digital agencies made it into the 2019 Top 50 list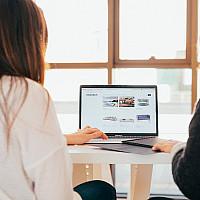 The Prolific North Top 50 Integrated Agencies
The North's leading advertising, marketing, integrated, sales and communications agencies