10 January 2020
Leeds agency gets cinematic to win competitive pitch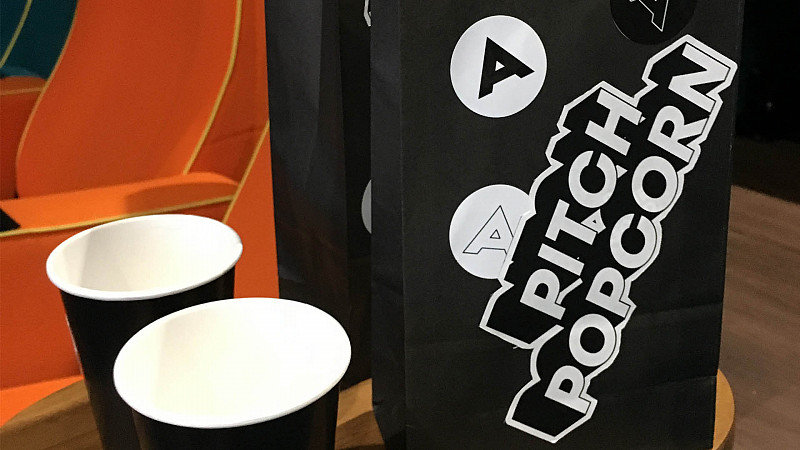 Allgood has won a 4-way pitch to become the branding and marketing agency for The Broadway shopping centre in Bradford.
To stand out against the competition, the Leeds agency secretly hired the centre's own cinema and introduced "pitch popcorn" and "pitch pop" to win the contract for the retail and leisure destination.
Director, Paul Dodd, who led the pitch, said it wasn't until he turned up at the Broadway's management suite, on his own, with no laptop, that the potential client was told where the actual presentation woud take place.
There they found the agency's staff dressed as ushers, handing out branded cinema tickets.
"I knew we had to do something remarkable, we've never pitched before and I wanted to knock their socks off. Going up against agencies much bigger than ourselves, we wanted to stand out," he explained.
"With this pitch idea I knew we were onto a winner as the brief was to re-position The Broadway as a leisure destination, by pitching in their own cinema we would be bringing a sense of drama, entertainment and leisure to the actual pitch presentation. We had to maximise the impact of the giant screen and sound system, so the team created a mind-blowing movie trailer about ALLGOOD to start off the pitch, and I had some fun recording myself doing a voiceover for the 'turn off your mobile phone' intro.
"We knew that every other agency would be pitching in The Broadway's meeting room, so we had to wanted to be different".
Ian Ward, General Manager, at The Broadway said:
"The pitch presented by ALLGOOD really excited us, they delivered exceptionally against the brief and the team's expertise really shone through.
"We've been impressed from the word go – the pitch was unique and impactful, but importantly they addressed The Broadway's business objectives through the creative routes presented which include showcasing the Centre's extensive leisure offering."