16 December 2021
Share price drops as Boohoo lowers expectations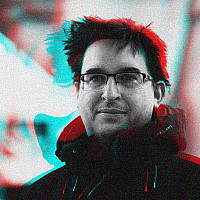 Online retailer, Boohoo has seen its share price drop by over 21% this morning, after it lowered its financial expectations.
While the Manchester group has seen "gross demand growth" in the last 3 months, it reported a "significantly higher returns rate" which had impacted on its net sales growth and costs.
It also pointed to "continued disruption" in its international deliveries and "significant ongoing pandemic-related cost inflation."
"It is the view of the board that the factors currently negatively impacting the business are primarily related to the ongoing impact of the pandemic and are, therefore, transient in nature," it said in a statement.
During the 3 month period gross sales rose 28%, with net sales up 10%. UK net sales were up 32% year-on-year.
It added that its performance in the US had not seen the recovery previously anticipated due to the continued impact of reduced air freight capacity on delivery times to customers.
Boohoo added that its first US distribution centre would go live in 2023 and it was looking at options to "expedite this process."
"The strong performance in our core UK market, across both our established and acquired brands, demonstrates the potential to capture and grow market share in key markets. In international markets, our proposition continues to be significantly impacted by ongoing service disruption due to the pandemic, which, in addition to increased recent consumer uncertainty, has weighed on our performance," said John Lyttle, Group CEO.
"The Group has gained significant market share during the pandemic. The current headwinds are short term and we expect them to soften when pandemic related disruption begins to ease. Looking ahead, we are encouraged by the strong performance in the UK, which clearly validates the boohoo model. Our focus is now on improving the international proposition through continued investment in our global distribution network, capable of delivering in excess of £5 billion of net sales, to support future growth."