09 June 2021
Yorkshire software firm unveils all-in-one tool for digital agencies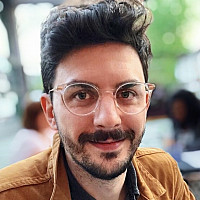 Leeds software company Glow has unveiled an all-in-one WordPress maintenance tool designed to allow digital agencies and web developers to manage multiple sites from a single dashboard. 
The app is built around a specialist support ticket system, which allows agencies and developers to communicate with their clients directly. 
Glow's first app was launched in May 2020 with the goal of helping digital agencies outsource their WordPress website maintenance to Glow's developers.
The new SaaS-based app, set for release next month, provides agencies with the ability to perform security updates to plugins, themes and the WordPress core in bulk, across all their clients' websites. 
Glow is inviting digital agencies and web developers to join a pool of beta testers to bench test the pre-launch version.
Glow Founder Phil Storey said: "By making Glow a tool where agency's clients can login and view important information about how their website is being looked after, we aim to not only help agencies more easily prove the value of maintenance to their clients, we're also confident of dramatically improving the efficiencies for agencies in the delivery of this service.
Owner of digital agency Xpand, Jag Panesar has signed up for early access. He said of the new software: "Glow's solution will really help us to deliver website maintenance more efficiently and reduce our dependence on the number of different products we currently use to provide this service."