18 January 2021
Plans revealed for possible £3bn float of The Very Group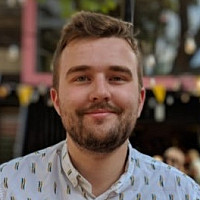 The owners of The Very Group, the online retailer, are thought to be evaluating the option of an IPO for the multi-brand group, whose turnover in 2020 was more than £2 billion - according to Sky News.
The Barclay family, who are also proprietors of the Daily Telegraph, are allegedly in the early stages of considering taking the The Very Group public, based on investor interest in online retail following the COVID crisis.
Last week, Sir David Barclay, who along with his identical twin Frederick launched the business empire which at various points owned The Ritz Hotel, Yodel, and various newspapers, unexpectedly died at the age of 86. Conversations surrounding an IPO are understood to have started before Sir David's death.
The Very Group considered flotation in 2017, seeking a valuation of around £3 billion at the time, and discussing the option with a range of private equity firms. In the end it decided not to pursue this option. Sources told Sky News that this time, going public is "under more serious contemplation than at any previous point."
The Group operates online retail platforms Very.co.uk, Littlewoods.com, Very Exclusive and Littlewoods Ireland - and has recently seen what it describes as a "record-breaking performance". In the Christmas trading period, at least half a million new customers used the Very Group platform, which amassed a total of 139 million website visits.
Henry Birch, CEO of The Very Group, said in a trading update: "Because we sell everything our customers could possibly want except food, are online only and offer a range of payment options, we were perfectly placed to help a record number of people make the most of the festive period.
"While the economic picture remains unpredictable, we have strong momentum as we begin the year."