13 November 2018
Dream Agility co-founder reveals "hell" as award-winning tech start-up is bought out of administration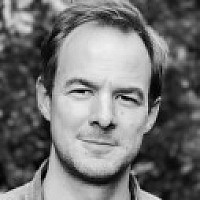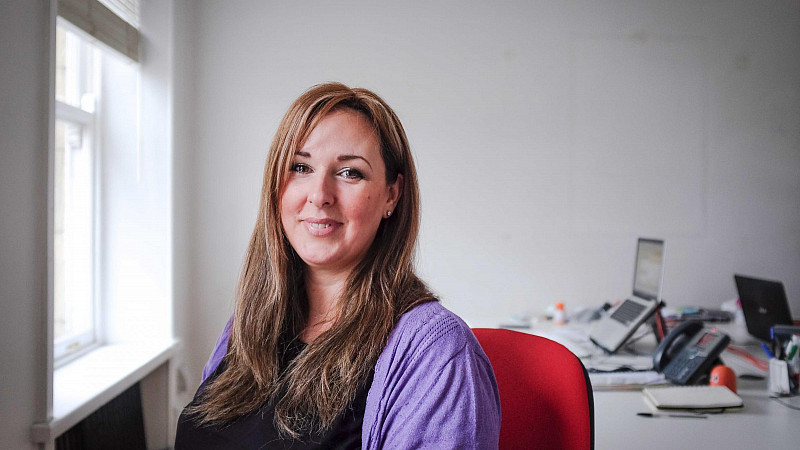 The co-founder of Dream Agility has revealed the "hell" of the past two years after the highly-tipped tech start-up was acquired out of administration.
The Ramsbottom-based company - founded by husband and wife team Elizabeth Clark and Glyn Powditch in 2014 - has won numerous awards for its Google Shopping platform and turned round a six-figure loss to a six-figure profit in its last set of accounts.
But having hit cash-flow difficulties the company was recently placed into administration, with Patrick Lannagan and Conrad Pearson from business advisory firm Mazars appointed as joint administrators.
And after a four-week marketing process, the company's business and assets have been acquired by Dream AI Limited, a new company founded by Clark's daughter Lucy.
The deal has safeguarded 22 jobs and enabled the business to restructure and secure six-figure angel investment from family and friends.
And speaking to Prolific North, Clark said the move was the culmination of a two-year investor dispute and the launch of a new Google product that had "kicked us in the balls".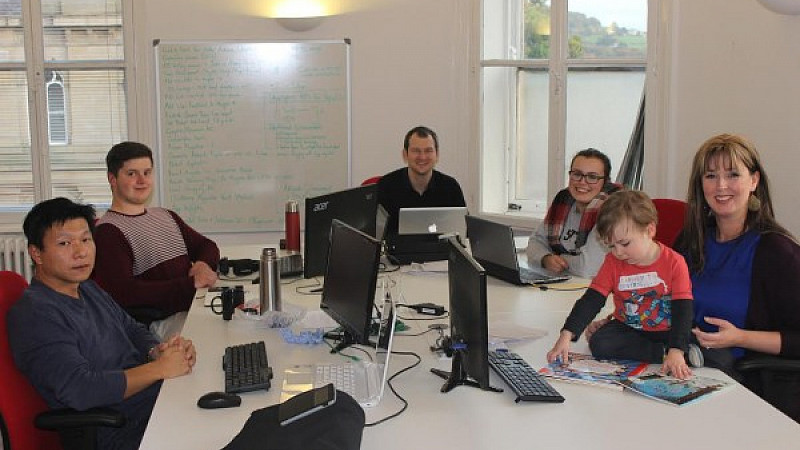 She said: "We've had an ongoing dispute with a shareholder for a couple of years who reneged on us to the tune of £250,000. We were unable to bring in any more funding.
"Had we had the extra £250,000 in the bank we probably would have been alright. But I have personally been forking out thousands every month to lawyers and I just thought, this has to stop. We can't carry on like this - we have to find a new way of doing this."
Clark, the company's CEO and chairman, also blamed Google's new CSS (Comparison Shopping Services) product, which launched this summer and severely impacted Dream Agility's pipeline.
"We had no idea it was coming - I didn't even know what it was," Clark added. "A client of ours had to ring us to let us know it had happened. Why we were not told? Google wouldn't tell us, they just said it was something to do with competition and the EU.
"It meant that we were suddenly being undercut by 30% and our pipeline was being eaten up by companies offering a much lower standard of service. Google had just given us a two-year contract - we even used their developers - and they had not even told us about this new product."
Clark said the company had not run up "lots of debt" and that the main creditors were herself and Powditch.
"There are bits and pieces owed to others, but we will pay them out of the new company as they are people we want to continue working with," she added. "It's us who are out of pocket - there's only so much money Glyn and I have."
She said the business had been marketed on an open market for four weeks and that "anybody" could have put an offer in.
"The whole thing went on for seven weeks - this is not one of those situations where a business closes on a Friday and opens on a Monday.
"The whole point with using Mazars was that it would be whiter than white - I wanted it to be absolutely above reproach and we don't get to know the ins and outs of what went on. We didn't know if we were going to be walking away with the business or not."
Under the terms of the sale, Clark and Powditch - who owned 71% of Dream Agility between them - will have no share of the new company, which will be 100% owned by Lucy Clark. Mazars will be paid a percentage of revenue for the next 18 months.
The six-figure funding has come in the form of an interest-free loan from friends and family.
"They are people who have seen us go through hell with this and who have watched us trying to be crushed by someone else," added Elizabeth Clark. "I've had things said to me to third parties that are untrue and libellous.
"I was being sued. Some of this stuff needs to be said. I was getting three solicitor letters a day at one point."
Clark said her daughter had worked in the business in some form for several years already and has "worked with PPC ads for as long as she can type". She is continuing to study part-time for a degree in business management at Manchester Metropolitan University.
"She already does all the finance and the HR and knows exactly what is going on in the business," Clark added.
Clark and her husband will remain 100% involved in the new company.
She added: "The really sad thing is we had the best tech in the market - the technology is phenomenal. But there's nothing we can do."