07 May 2020
£1million AdSmart SME support scheme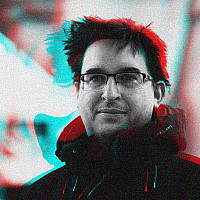 Sky has set up a £1m AdSmart SME Support Scheme to help businesses in the Covid-19 pandemic.
The SME100 will be provide 100 businesses with TV advertising campaigns.
"Businesses up and down the country are facing some of the hardest trading conditions in recent memory," explained David Sanderson, Director of AdSmart Local & Development at Sky Media.
"We want to help our nation's SMEs where possible by giving access to highly relevant audiences via AdSmart totally for free. SMEs are the lifeblood of our economy, making up 99.9% of all business in the UK. We know that although there are economic slowdowns, people are still spending money and we want to help brands connect to these audiences. This initiative is about giving businesses confidence in advertising and their ability to succeed no matter the situation."
The production of the 30 seconds ads is being supported by local creative agencies and through a partnership with Shutterstock, which will provide free images, video and music.
The scheme is open to any SMEs that have been running for at least a year in the UK, with between 2 and 50 full-time employees. Businesses can self-nominate, or be put forward by their own customers.
They also must be new to television, or haven't been on air for 12 months. The ad must be produced "with assistance" from Sky, locally approved agencies and using Shutterstock content.
The campaign value is £10k, based on the Adsmart platform.