01 December 2017
Sir Derek Jacobi and Dame Diana Rigg join A Christmas Carol Goes Wrong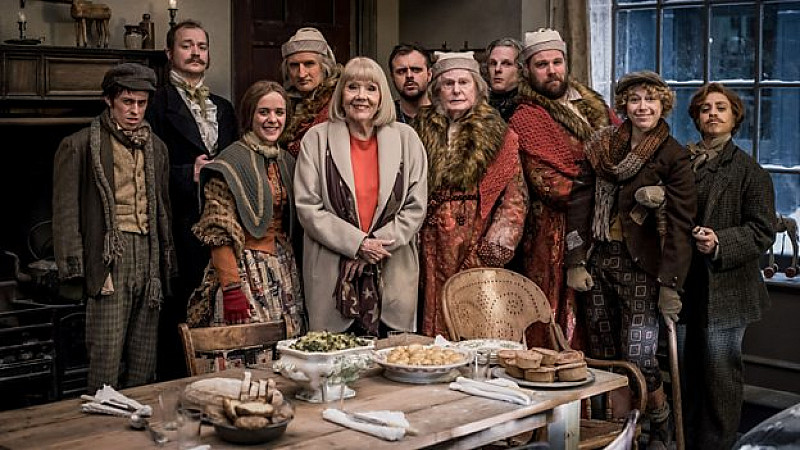 Mischief Theatre Company's unique interpretation of A Christmas Carol will feature guest performances from Sir Derek Jacobi and Dame Diana Rigg.
A Christmas Carol Goes Wrong is being filmed at MediaCityUK.
Jacobi will play Scrooge in a "professional" production of the show for the BBC, before it is hijacked by the Cornley Polytechnic Drama Society. Rigg is the aunt of one of the drama society's crew.
"It's always a delight to be reacquainted with Dickens and A Christmas Carol is emblematic of this time of year. I hear that last year's festive theatre production was an all-out shambles, but thankfully the BBC has called in the professionals for this one…" said Jacobi.
Diana Rigg added:
"I can't wait to bring merriment and mischief to audiences this Christmas, with the wonderful Cornley Polytechnic Drama Society. And I have also been entrusted with another very important job – all will be revealed soon but let's just say hearts will be warmed this winter!"