24 August 2021
New Chief Revenue Officer joins legal tech firm Summize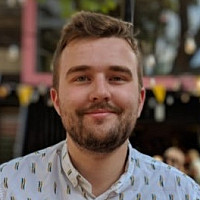 Ben Audley has joined Manchester-based legal technology company Summize as its new Chief Revenue Officer.
Audley, who was previously founder and CEO of cyber security training firm Purplephish, will lead sales and marketing at Summize, whose software simplifies contract review, creation, and management through the creation of an instant summary.
In April 2021, Purplephish was successfully acquired by Leeds-based competitor Boxphish.
Ben Audley said: "Legal technology is revolutionising the way legal teams manage their day-to-day activities. Its application across the wider business community could be transformational for productivity and efficiency.
"Joining Summize is an exciting opportunity. I'm looking forward to driving the revenue functions and continuing to expand the firm's global footprint."
Tom Dunlop, CEO of Summize, added: "Since we launched Summize, we've had our sights set firmly on expansion both in the UK and across new markets. We're looking forward to bringing Ben on board to help deliver on our long-term goals.
"His experience and relevance within the technology industry makes him an asset to Summize and our scale-up plans. I'm thrilled to have such a forward-thinking individual as part of the executive team."