19 November 2019
Two senior hires for Leeds-based Force24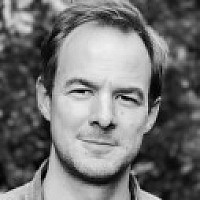 Marketing automation platform Force24 has made two senior hires.
Chris Manko (above left) takes on the role of chief technical officer at the Leeds-headquartered business, with Sam Duggan in as the new head of CRM.
The new recruits take headcount at Force24 - whose clients include Worldpay, JML and Hitachi - close to 60.
Manko joins from Lifecycle Marketing, where he was infrastructure and CRM architect for nearly a decade.
Duggan moves from Sky Betting and Gaming, where he spent more than seven years covering the global CRM side of the business, including working in Malta as the firm's value and retention manager for its German division.
Managing director Adam Oldfield said: "Modern-day marketers are now expected to innovate at a rate of knots to stay ahead of the curve – but that's exactly why it's such an exciting and challenging industry to work in.
"We've got huge plans for the evolution of our platform and – with Chris and Sam's experience combined – we're in an extremely strong position to unveil more elements that will further our quest to make things quicker, easier and super-personalised for both savvy marketing professionals and their customers."