22 November 2021
Leeds production company unveils its first Christmas advert created for Booths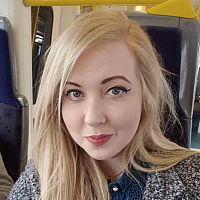 Northern independent supermarket Booths has unveiled its Christmas brand advert produced by Powerhouse, a Leeds-based creative content production company.
It is the first Christmas advert that the production company, founded in 1999 by Richard White, has produced as a team.
The one-minute TV advert titled 'The Snow Globe' centres around a family celebrating a small and intimate Christmas and is being distributed across the Sky network via Ad Smart. On YouTube, the advert is shown in full as part of an integrated digital campaign with shorter versions created for social platforms. 
The agency said the advert, which went live on November 15th, generated 37,807 AdSmart impressions and 194,031 views from paid social within its first 24 hours of release. 
Helen Clarke, marketing manager at Booths said: "Christmas is a time when traditionally many gather in large groups with their family and friends to enjoy the festivities, but the devastating COVID-19 pandemic led to celebrations being restricted last year.
"Powerhouse did a fantastic job of taking our 'Snow Globe' concept and bringing that vision to life, with the globe becoming a central part of the family's Christmas."
Head of creative at Powerhouse, James Pierechod added: "When we first received the brief, we knew we had to consider that for some, Christmas will still be a smaller celebration than traditional years, and that the inherent 'magic' is still important. This is where the idea for the snow globe as the main feature developed.
"We've thoroughly enjoyed bringing Booths' vision to life and even more so due to it being the first Christmas advert we've produced as a team."