27 March 2014
APS signs three year print deal with the British Heart Foundation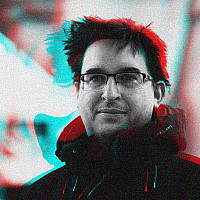 APS Group has won a 3-year print management contract with the British Heart Foundation.
The Cheshire-based firm will manage and produce all print materials for the charity including leaflets, point of sale, banners and posters.
"We have now established ourselves as a marketing and print partner that understands the charity sector. Charities continue to be under pressure to raise more funds while cutting costs," said Simon Taylor, client services director at APS.
"The British Heart Foundation demands the highest quality combined with the best possible value and we're committed to supporting them both in the services we offer and through our own fundraising efforts.''
The contract marks the first time that the BHF has consolidated its print services with one provider and came following a competitive tender process.
APS will have staff based at the charity's central London headquarters and retail division in Surrey.
"The team at APS Group was able to demonstrate an in-depth knowledge of the charitable sector and the very specific challenges that we face," added Stephen Doel, procurement manager at the British Heart Foundation.
"Commercial value and efficiency were key criteria for us, however it was the cultural fit that impressed us the most. We were unanimous in our agreement that APS was the right team for us.''