06 June 2022
A Week in My Life: DI Grace Hulse, Head of Cyber & Innovation, North West Cyber Resilience Centre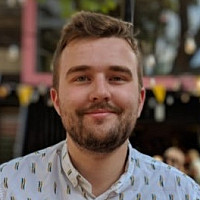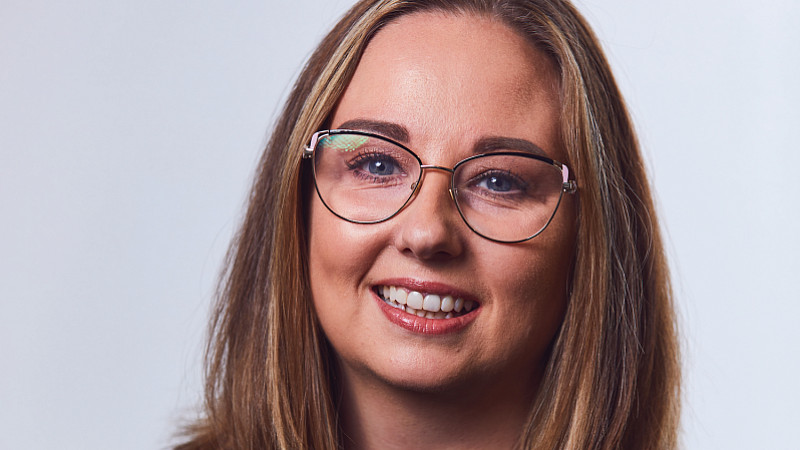 The North West Cyber Resilience Centre (NWCRC) is a police-led not-for-profit, which provides SMEs with cyber security services.
Detective Inspector Grace Hulse, its Head of Cyber & Innovation, has nearly 20 years of policing experience in areas as diverse as child protection, major investigations, and economic crime. She supports local forces as they provide government-backed support and training to businesses.
The centre was founded in 2019 and was the first of its kind in the UK, formed from a partnership between North West police forces and Manchester Digital.
We learnt how a recent week in DI Hulse's life looked.
Monday
To kick-start the week, I meet with our marketing, account management and cyber security teams. Everyone shares an update on what they have planned for the week ahead, plus an update on the activities from the last seven days.
It's an opportunity for us to manage our resources for the week ahead. I find these weekly catch-ups vital, especially while we are still working from home for the majority of the week and it's easy to feel isolated.
This week I spend the majority of my Monday catching up on calls with various SMEs in Greater Manchester to talk to them about our fully-funded Business Resilience Program.
I'm excited to be working with SMEs across the North West and it's been an interesting learning curve seeing all the challenges that SMEs face in keeping their businesses secure and building cyber-resilience with their teams.
I finish the day by speaking to Katie Gallagher, MD at Manchester Digital and co-founder of the NWCRC. She has a fantastic perspective on the technology sector in Manchester and is a great person to bounce off new ideas for how to better support our members.
Tuesday
Tuesday is a day for me to put my police hat on and I have several one-to-one calls with businesses who have either been victims of cybercrime or are looking to work with the centre to train their staff or secure their network.
While the Cyber Resilience Centre has incredibly ambitious growth plans in delivering training and vulnerability assessments for businesses, it's important we also help businesses who are dealing with the effects of a cyber attack.
Speaking to business owners over the past five years - at the Cyber Resilience Centre and as part of GMP's Cybercrime unit - I've seen the financial impact businesses face but I also see the raw physical and mental impact cybercrime can have on a person.
Having something happen to your online business is more than just losing access to your business for some time. It has effects on all aspects of your business and life. The stress it creates can be avoided in the first place and this is a message I try to get across while speaking to businesses one-to-one.
To end the day, I collate any updates and notes in preparation for our weekly team meeting in the office. I always look forward to getting the team together in person on Wednesdays and not just so I can treat myself to lunch in Manchester city centre.
Wednesday
I start the day by welcoming our team back for our first in-person meeting for a few weeks. We've all been out of the office in recent weeks so it's fantastic to see the team together and learn what's been going on in marketing and service delivery.
Often after our team meeting, I meet with our Senior Cyber Security Consultant MJ, and we discuss what services and quotes are coming up in the coming seven days. At the centre we employ some fantastic students as Junior Cyber Security Consultants to help deliver our services - we must have the right preparation and plans in place so we can deliver the security services we offer.
The centre is one of nine regional Cyber Resilience Centres overseen by the National Cyber Resilience Centre group, so in the latter part of the afternoon I catch up with my fellow police leads in each of the centres. Today we have a meeting to discuss our student talent pipeline and how our services are being delivered across the region.
Thursday
A change of pace for me on Thursday as I start the morning with the cyber team at the North West Regional Organised Crime Unit (NWROCU). I meet with several other officers from police forces across the region.
Today, I'm linking in to discuss how the work of the Cyber Resilience Centre can support the great work of the NWROCU and Cyber Protect officers. In recent months we've been developing how we can better support the region's SMEs and share what challenges each of the five forces face when engaging with SMEs.
I'm pleased to be able to split my week between meetings alongside the public and private sectors. Wearing my police hat allows me to stay engaged with so many fantastic colleagues I've worked alongside during my 18-year career, and talking to business owners allows me to learn more about the challenges they face in this post-pandemic world.
In the afternoon, I meet with Inspector Rob Budden of Merseyside Police. I've been talking about ways the centre can support Rob in his role as Business Crime Lead for local policing in St Helens. We both have a lot of shared interests in policing, so it's great to chat about the potential of working together to support businesses in St Helens.
In recent months I've managed to print off and share several resources for business owners and support them in starting their cybersecurity journey.
Friday
For me, Fridays allow me to catch up with my young daughter. As a senior female police officer, I've spent many long days in police stations across several departments in the last 18 years.
The biggest lifestyle change for me in recent months whilst working at the Cyber Resilience Centre has been adjusting my working week to a four-day working week.
Having a daughter who wants to explore the world and chase butterflies in the local park has encouraged me to find that balance between life at home and work. Having a four-day week has enabled me to work with some fantastic people and businesses from Monday to Thursday, while also seeing my family grow and flourish on Fridays and weekends.