19 January 2022
Look closer to home: To address the tech skills crisis, businesses must nurture local talent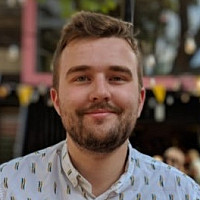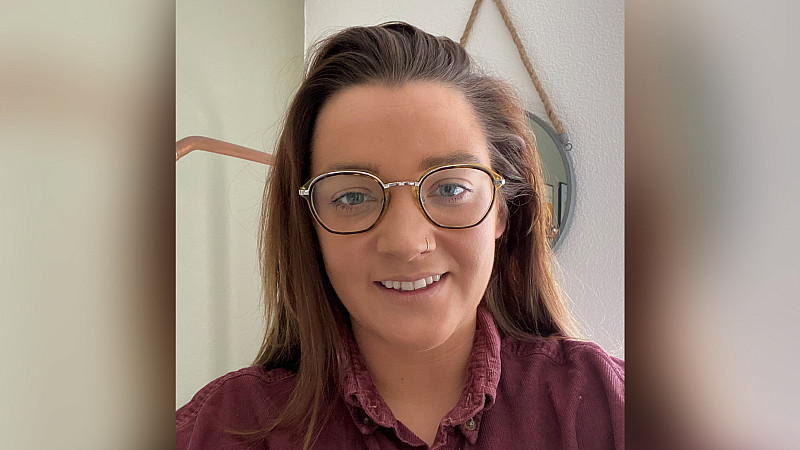 Tech vacancies are skyrocketing and the skills gap is widening - technology businesses are having a tough time finding the right people to fill vacancies.
Rosie Pickersgill, Academy Manager at BJSS, says that organisations need to find new ways to acquire tech talent, because relying on traditional routes won't be enough to meet demand.
The war for tech talent is heating up. Industry body TechUK recently estimated that there are now 100,000 unfilled tech vacancies across the country every month, costing the UK economy £6.3 billion in lost GDP each year.
Businesses are under pressure to cater to an increasingly digitised economy, but they lack the engineering talent needed to implement innovative solutions.
This shrinking talent pool puts businesses looking to drive transformation - and the UK's position as a leading global tech innovator - at risk.
With such a high level of competition for skilled workers, businesses need to look at ways of growing and nurturing tech talent outside traditional routes. Industry approaches to recruitment need to change in order to inspire a more diverse group of people to pursue careers in technology.
Is London still calling?
The UK has earned its position as a global digital powerhouse, but more often than not, the spotlight falls on London. Though the capital may be home to some of Europe's largest and most high-profile tech firms, it should not be the automatic choice for those looking to build a career in tech.
For instance, the cities of northern England are hotbeds of technological innovation. A recent study by software development company KLOC named Manchester as the UK's tech start-up capital outside of London, boasting a growing number of start-ups, rising levels of funding and competitive salaries.
That said, research conducted by Accenture on new ways of working revealed significant disparities in digital confidence between young people in the north and south. Over half (52%) of Gen Z respondents in the South of England said they were confident in their digital skills, compared to just 38% of those in the North.
Smart businesses should be working with local ecosystems in the regions to upskill the next generation of tech talent and close this confidence gap.
Tapping into hidden tech talent
Further research from Accenture revealed that 42% of young people believe there will be more jobs in tech due to the speed of digital transformation post-pandemic.
Technology is completely redefining the working world and increasing demand for digital skills that many companies do not yet have access to.
There is a strong pedigree of engineering talent emerging from university courses across the country, but companies cannot rely solely on graduates to fill skills gaps. The tech sector is constantly evolving, meaning that the content covered by degree courses can quickly become outdated.
But this continuous advancement also means that subjects outside the tech realm are innovating to integrate digital skills - future technicians could be students of STEM subjects, humanities, or the arts.
Companies must cast their nets further than traditional higher education institutions, drawing potential talent from a range of backgrounds, such as school leavers and people retraining or returning to work.
Rather than narrowing the search to those with the specific skills needed for the role, employers should be searching for individuals who demonstrate a passion for a career in tech, and the desire to learn. Organisations may even have existing employees with an interest in technology that is not being utilised.
Businesses will need to use innovative or unconventional ways to engage these often-overlooked cohorts of people that, with the right training, have the potential to be talented technologists.
Championing on-the-job opportunities
Tech companies need to build diverse and supportive environments that provide opportunities for growth. Apprenticeships have become an increasingly popular route to attracting and nurturing new talent following the introduction of the apprenticeship levy: a charge on UK employers introduced to help fund more high-quality apprenticeship programmes.
Businesses offering these opportunities can help candidates to gain hands-on experience, expanding their talent pool in the process. And despite the perception that apprenticeships are for individuals at the start of their careers, these opportunities do not have an age limit.
Companies that don't run their own on-the-job training opportunities can still support local firms using the apprenticeship levy transfer. This scheme allows companies to transfer unused funds to other employers to contribute towards their apprenticeship and development programmes.
BJSS recently partnered with training provider Northcoders to help Birmingham-based SMEs upskill employees in software coding. Their ReSkill course aims to take people with little to no coding skills and rapidly turn them into skilled software developers; helping local firms gear up for the future by giving their teams the skills they need to grow.
As we emerge from the pandemic, we find ourselves in a red-hot tech talent market; businesses that fail to take an active approach to growing their talent pool risk being left behind.
Nurturing tech talent does not just benefit individual companies, it contributes to the local ecosystem of tech skills and creates more downstream opportunities in the future.
Businesses that foster inclusive environments and focus recruitment closer to home can succeed in unlocking latent tech talent in the regions and contribute to levelling up the country as a whole.