07 May 2019
My Startup: Talentful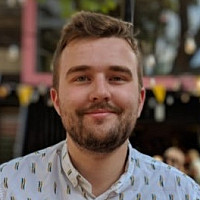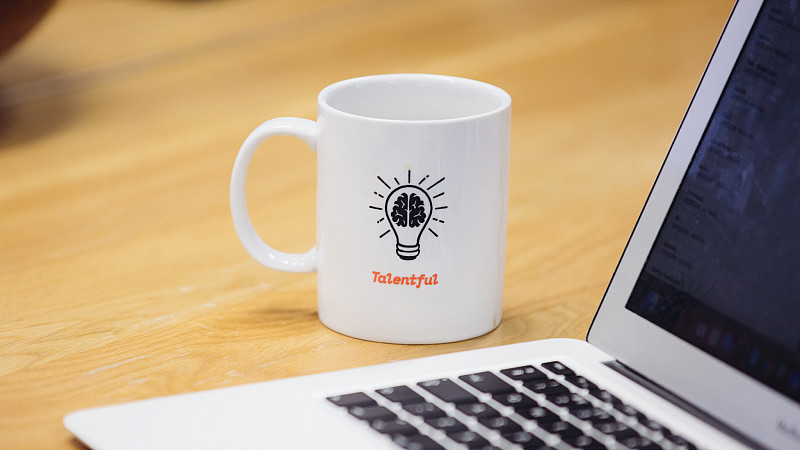 Talentful describe themselves as in-house recruitment specialists. They say "great teams change the world - but building great teams is difficult."
And that's where their platform comes in, providing flexible in-house recruitment teams that get to know a company's culture and find the best candidates accordingly.
They've worked with companies of all sizes - including the smallest and fastest-growing startups. Talentful's flexibility allows them to scale their service at the same rate of even the country's most rapidly scaling tech organisations. Existing clients include podcasting platform Acast, doorstep meal kit providers Hello Fresh, WeWork and Bloomberg.
Founders: Chris Abbass, Phil Blaydes
Founded: 2015
Website: talentful.com
We spoke to Talentful's Manchester Director Liam Waite (pictured below, right, with Co-Founder Chris Abbass) to find out more about how they work.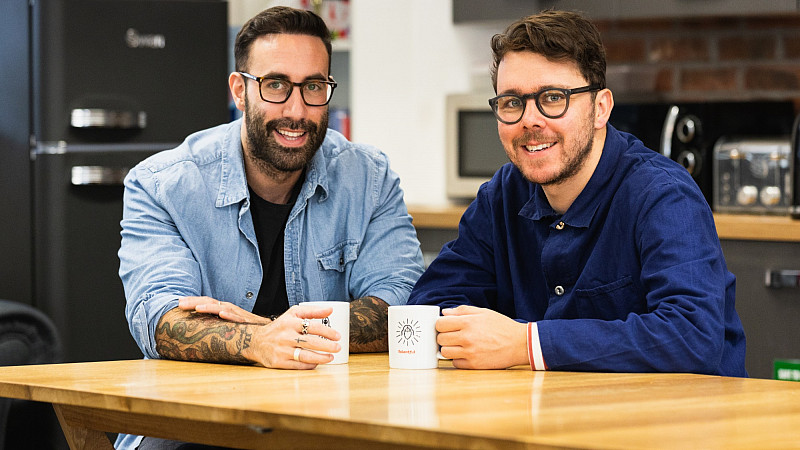 Why did you start Talentful?
Research has revealed that, across the world, 85% of employees described being "emotionally disconnected from their workplaces".
This is a shocking figure, but we're not surprised. We believe that a big part of this disconnect is because the recruitment industry is fundamentally broken - people are being placed in the wrong roles or into companies where there is a culture mismatch.
We saw a gap in the market for an agency that could offer tech companies a flexible recruitment solution. We don't think it makes sense to take commission. Instead, we work on a monthly subscription basis that allows us to think beyond the benefit of individual placements and focus on the bigger picture: helping teams and companies achieve sustainable growth.
When they do, we can be flexible and scale with them, providing insight and support wherever needed. That's why we're valued by companies at all stages of their development, from early stage startups, through to scaleups and fully-fledged enterprises.
Talentful is on a mission to unleash human potential. We believe talented people can achieve anything if they are matched in the right culture and team.
Tell us more about the tech behind the product.
Talentful's product is our people, we strongly believe that the strength of our service relies upon the talent within our team.
The biggest enabler for this is our team over 100 professionals having a shared mission to unleash human potential and regularly coming together as a collective pool of expertise. So, any tech we use is always to complement and support our talent, not replace it.
The platform is the coming together of tech and talent - candidates will automatically be recommended roles within teams that are a fit, then be assigned a talent partner to help them through their journey.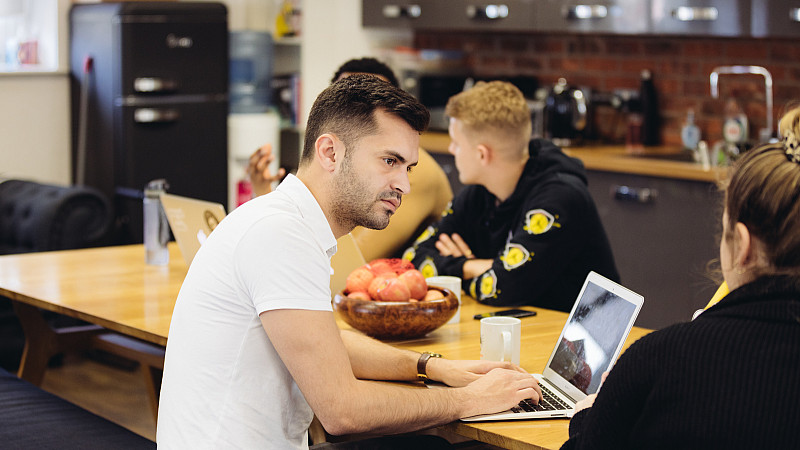 Where are you at right now?
We've been fortunate to work with some outstanding clients since we launched Talentful a few years ago, including helping some of the biggest tech companies in the world build amazing teams, including WeWork, King and Starling Bank.
We're proud to see that 95% of the businesses we are working with extend their initial agreement, and 85% of new business comes from referrals. It's a fantastic testament to our team and their dedication to the customer experience.
Over the last year, we've been expanding our teams in Manchester and London, and starting to launch in new international territories, including Berlin, Stockholm and Amsterdam.
Manchester was our first move outside of London, and for good reason - the tech community is outstanding here.
It's the UK's biggest tech hub outside of London. Last year, the digital tech turnover in the city climbed by 4% to £3.2bn and there was £200m in funding raised for tech startups here. We're delighted to have already worked with some of the North West's most exciting companies, including TickX, Arctic Shores and Beyondtrust.
Manchester is a thriving, vibrant city and a perfect place for Talentful to help place outstanding candidates into some of the region's biggest tech companies.
We have immersed ourselves in the tech community here, regularly hosting events in order to continue the growth of the industry. Most recently we have partnered with Code Nation, who are doing fantastic work in training individuals in software development in the region.
Code Nation's coding schools have been a huge success since they started in the region and they have helped support with the continued growth of the technology sector with the creation of new talent. Talentful will be supporting Code Nation in completing interview training for new graduates and supporting the entry into employment in the tech sector.
What are your aims for the next year?
Since launch, Talentful has been dedicated to working directly with some of the innovative tech companies in the world to help them build great teams. And we'll continue to do so.
But, it's clear that it's not just companies who have difficulty finding and keeping the right people - jobseekers also need a better way of finding companies that are the right fit for them. We're working on a brand-new platform for consumers that we believe will change how people find the role they will love, making them happier and more fulfilled at work.
It's a ground-breaking approach to recruitment and we'll love to come back to you soon to tell you all about it!
On a more local level, we'll also be promoting the Manchester tech scene in London over the summer.
At an exclusive event in Shoreditch on 13th June, we'll be speaking to London-based candidates from the tech industry. The purpose of this event is to increase awareness of the fantastic opportunities in Manchester, as well as providing further information about what makes the city such a brilliant place to live and work.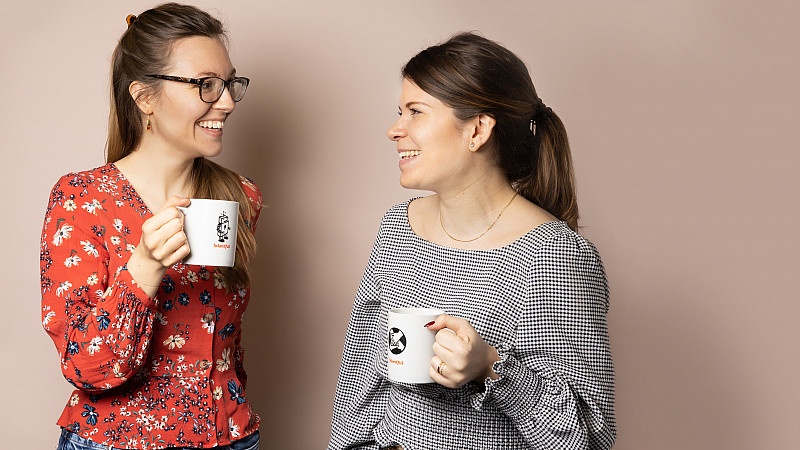 What's been the hardest thing about getting Talentful off the ground?
Unfortunately, the recruitment industry hasn't got the best reputation. The tradition of a commission-based payment structure has led to some recruitment firms placing too many people in a job that doesn't fit, wasting time and money for the employers and resulting in unfulfilled employees.
So, changing perceptions about how companies can build amazing teams has been a challenge. But, that challenge has also been our opportunity.
We truly believe, and we've been told by companies in the tech industry, that there is a desire for our type of approach. With our unique, immersive style, we've now deployed scalable in-house talent teams for hundreds of tech companies across the world, ensuring they can continue to achieve sustainable growth.
Why should more people be using Talentful?
We believe that people are capable of anything when they have the right support and surroundings.
The future of tech is incredibly exciting, and we recognise that exceptional individuals are at the heart of it. Great tech only exists because of the minds of brilliant people.
Talentful's client pay a fixed monthly subscription, for the duration of the project, no matter how many new hires are made. Our dedicated consultants work onsite and clients are charged a flat fee to recruit for roles across the organisation rather than commission.
We embed ourselves into a business, to really understand the culture within the organisation. This enables us to develop the talent attraction strategy best suited to the business, and with such match the best talent for your business.
And our new game-changing platform for jobseekers will change how people can find their very best role that's a perfect fit for your personality and career ambitions.
If jobseekers want to keep up-to-date with the latest news about our new service, they can sign up here.
How much will it cost users - and why is it worth the investment?
Talentful's clients pay a fixed monthly subscription so there are no surprises.
Our team of Talent Partners then work in-house with each client, combining their expertise with the familiarity and cultural understanding of those on the inside.
Our clients value this approach to recruitment because they receive a higher quality service, hire amazing candidates and see significant cost savings - working out at around 50% of the cost of normal recruitment agency fees.