18 October 2016
PA to close Newcastle training centre after Trinity Mirror ends lease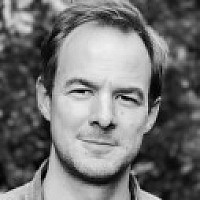 The Press Association is to close its journalism training centre in Newcastle after publisher Trinity Mirror ended its lease.
The publisher will also no longer use the centre to train its national and regional press journalists.
The training centre, which was opened in 1969, was taken over by PA in 2006 and for most of the time has been based at the Chronicle's home, Thomson House (above).
Mark Wray, PA's head of training, told Press Gazette he was hopeful PA would find alternative training premises in the North East.
He said: "It is very much my intention to set up somewhere else in the North East of England. We had a training agreement and lease with Trinity Mirror that has come to an end.
"Since 1969 around 2,000 trainee journalists have been through this centre. It has topped the NCTJ league tables and produced consistently outstanding results.
"Paul Jones who has run the training here, and his small team, have done a fantastic job. A number of stellar names from the industry have passed through these doors over the years."
The closure, which will take effect once the 20 students currently on the National Council for the Training of Journalists diploma course have completed their studies, will affect five staff and two freelance trainers.
We've approached Trinity for a comment.