13 May 2013
TheBusinessDesk.com editor Briggs makes PR switch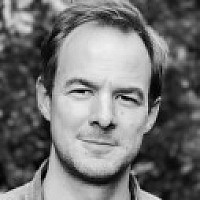 Ian Briggs has left TheBusinessDesk.com to become head of media relations at Finn Communications.
Briggs, who has also had spells on the Yorkshire Post and Telegraph & Argus in Bradford, joined the site when it launched in 2007.
Ian Briggs is moving into PR
He has been editor of the Yorkshire edition since May 2011, and was named media personality of the year by The Yorkshire Society last year.
He will join the corporate and B2B team at Leeds-based Finn and work under Alison Puente, the former head of PR at technology firm Pace.
Richard Rawlins, managing director of Finn, said: "Ian is a stellar signing for Finn. He is a highly respected and award-winning business journalist who will add serious firepower to our offer for clients regionally and nationally.
"Ian brings a wealth of expertise, not only in traditional media relations and corporate communications, but especially in the digital space. His experience in digital content and publishing will complement our growing digital offer significantly."
Briggs added: "I've worked with the team at Finn for most of my career as a journalist and I've always respected the agency as one of the most professional and fastest growing firms in the region.
"After 12 years' experience in journalism I'm excited to develop my career in the world of PR and digital communications and Finn was my only choice to do that."
Finn's client base includes Glenfiddich, JJB Sports, Cadbury and Nestle.