01 April 2016
Sheffield Star appoints new editor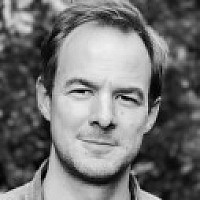 Nancy Fielder, the acting group editor for Johnston Press's North Midlands newspapers, has been appointed editor of The Star in Sheffield.
Sheffield-born Fielder has been looking after weeklies including the Derbyshire Times and Buxton Advertiser since May 2015.
Nancy Fielder
She previously worked at the Star for six years, leaving in 2013 to become deputy editor of the Derbyshire Times.
The editor's chair at the Star has been vacant since James Mitchinson moved earlier this year to replace Jeremy Clifford as editor of the Yorkshire Post.
"I am really excited to be going back to Sheffield. It is the city where I was born and raised, and is a special place for me and my family," she told HTFP.
"I know from my own experience at The Star that there are some very talented journalists and I am really looking forward to working with them to produce a news agenda that truly represents the city."
Fielder will report to Mitchinson, also editorial director for the Yorkshire region, and will start her new role on April 11.