08 March 2016
Golley Slater handed PR brief by Dayuse.com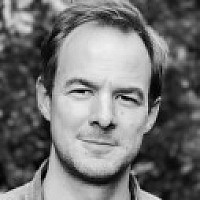 Golley Slater PR has been appointed to handle consumer and corporate communications for Dayuse.com, which helps hotels cash in on rooms booked during usually "fallow" daytime hours.
The Leeds-based agency has been tasked with raising the profile of the business and building awareness of the concept of out of hours room booking.
The agency will be responsible for creating and implementing a positive brand building communications campaign, working closely with the internal marketing team at Dayuse.com.
Golley Slater's Eileen Stretton
Déborah Laskart, head of communication at Paris-based Dayuse.com, said: "The team at Golley Slater impressed us with their strong PR backgrounds, understanding of our unique business opportunities and their positive, creative energy.
"We really felt that they brought a fun and unique perspective to our challenges that, combined with their sound grasp of the British media agenda would help us take our brand forward in this country."
Eileen Stretton, managing director at Golley Slater, added: "It's great to be handed a brief with clear challenges, but fun to work with a really new approach to doing business within the UK hotel industry.
"We are excited to help the Dayuse brand strengthen their grip on and educate the UK media and hotel industry. It's a brilliant win for the Golley team on the back of a really successful quarter."