12 May 2015
Silentnight gets a good night's sleep with The Market Creative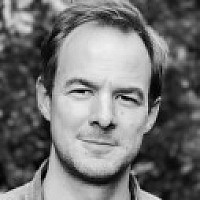 Silentnight celebrates the benefits of a good night's sleep in a new national campaign created by The Market Creative.
The integrated 'Achievements' campaign will run across all communication including online, outdoor, national press, home interest and social media. A 30-second video-on-demand ad will start in the summer and will also be hosted online, while a separate brand video will be hosted on retailer websites.
Silentnight has also pulled in support from its in-house web team to develop a "sleep for success" content hub, with Smoking Gun PR leading on social media and PR. Olympic athlete and mum, Jo Pavey, has been signed to front the PR with involvement in press days and social media initiatives.
Watch the ad below:
Sue Benson, managing director at The Market Creative said: "We have focused on the ultimate benefit of a great night's sleep – a great day ahead. So the campaign acknowledges the many things that everyday families can achieve.
"Inspiring reportage photography that reflects day-to-day living with a sense of fun and energy is at the core of the campaign and this approach will run across all channels."
This is the agency's first campaign since it won the account in October.
Nick Booth, marketing director at Silentnight, said: "We were looking for a strong brand campaign to drive the importance of a great night's sleep and support our quality sleep solutions for all the family proposition. The new campaign delivers on both counts."