19 May 2015
The Co-operative Bank hires CRM agency to reaffirm ethical credentials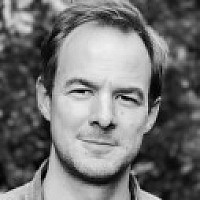 The Co-operative Bank has hired a CRM agency as it looks to position itself as the only high street bank with a customer-led ethical policy.
The Manchester-headquartered bank, which became a separate organisation from The Co-operative Group when it had to be recapitalised after a £1.5bn hole was discovered in its finances in 2013, has appointed Havas Helia after a four-way pitch.
The bank's head office is in Manchester
The other agencies in the AAR-run pitch were BJL, Tangible and Indicia. Ogilvy One had previously handled the direct and CRM accounts for both The Co-operative Group and the bank.
Alastair Pegg, The Co-operative Bank's marketing director, said: "Havas Helia's creativity stood out during a rigorous process that ensured we chose a partner that will support our commitment to continuously improve the customer experience and build on our ethical credentials."
In October, the bank invested £5.5m in a campaign to promote its "absolute commitment to ethical policy".