06 March 2015
Points North: Richard Kenyon, Director of Marketing and Communications at Everton FC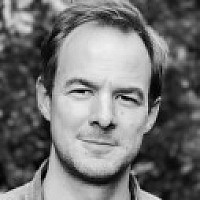 Each Friday, Points North gives a senior media figure a platform to air their views on a topical or relevant issue.
This week it's Richard Kenyon, director of marketing and communications at Everton Football Club. In the wake of the record TV rights deal and controversy over ticket prices, he argues that across football the good work is often overlooked. 
Around a year ago, I headed out on my football 'stag do'. A visit to the Emirates with a couple of friends for Everton's Cup tie against Arsenal.
It was a couple of weeks before I joined Everton full time as director of marketing and communications. My last chance for a day out watching the game as a fan, before settling down into what I was sure would be a life of bliss with a partner I've been faithful to, and completely besotted with, for well over 30 years.
Every day during my paper anniversary year, I have been asked how it feels to have my dream job.
My response is simple - it's great. After all, what could be better than working at the place that, as a kid and adult, I paid to visit most weekends?
What could be better than working with household name players and coaches, and indeed, some of my childhood heroes? Surely, nothing beats all of that.
But, something does. Something that I feel is often overlooked by many of those whose job is to pass comment on the beautiful game. That something is the way our club has an impact in our community.
For Everton, as the People's Club, we find this comes naturally. After all, we were founded on these principles way back in 1878.
And now, Everton in the Community runs schemes that total over 90,000 participant hours each year across 53 different areas, from mental health schemes to homeless projects, from apprenticeships to support for ex-servicemen.
We also have our own school, giving young people in North Liverpool exciting new opportunities, and will open the doors on new purpose-built premises later this year.
Understandably, this aspect of the club isn't going to grab the headlines as much as a Premier League fixture will, but I would challenge any observer of any club's off-the-field activities to at least have a look at what good things that club is doing, to provide context for future stories, especially when the 'money' stories surface as they inevitably will.
Take ticket prices. The BBC, in its 2014 Price of Football survey, did nothing to investigate how clubs encourage access, often including reduced price or free tickets for community schemes.
They didn't even research pricing for under 16s. Too difficult to compare, they said. Shame, because we would have told them we had frozen season ticket prices again at £5 per game for under-11s and £10 per game for under-16s... and we have just launched our 2015/16 campaign, with another price freeze across all categories.
A worthwhile challenge for any journalist penning an article or passing comment on the business side of football would be to look beyond headline numbers and dig a little deeper, just like Henry Winter did a few weeks ago after we'd discussed some of our programmes with him. And please, look for the Steven Naismiths in every club. I know they are there.
So, when asked about my dream job, while I still say, "It's great," I also know it's the overall good done by the club within our community which makes it such a privilege to be involved.
Richard Kenyon is Director of Marketing and Communications at Everton Football Club