18 July 2014
NVM supports management buy out at MSQ Partners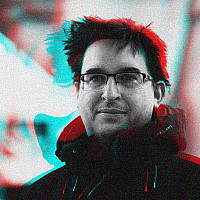 NVM Private Equity has invested £7.8m in MSQ Partners - the creative agencies group which includes Stein IAS and twentysix.
The cash is being used to support a management buy-out at the employee-owned group and is intended to help grow the business organically and increase its global presence.
"MSQ has a strong portfolio of agencies, with quality leadership, that operate across different geographies, sectors and specialist areas of marketing communications," explained David Rolfe, investment director of NVM Private Equity.
"We're delighted to be given the opportunity to invest in a portfolio of fast-growing global agencies at a point in the economic cycle when spending on marketing is forecast to increase. MSQ has a strong and experienced senior management team overseeing the Group, and we're pleased to be able to support their growth strategy."
MSQ Partners operates 7 agencies in total, with 15 offices around the world and 650 employees.
Part of the new growth will be through investment in digital communications - mobile content marketing, social media and data analytics. It's also targeting regions such as Asia Pacific, which has experienced above average growth.
"We believe, in NVM, we've found the perfect partner for MSQ and we're really excited about working with them on the next stage of the Group's development. We share a common vision for the Group and this investment provides a great platform for growth across all of our agencies," added Peter Reid, group CEO of MSQ Partners.
NVM recently backed the MBO at The fresh Group, investing £5.7m in the business.