31 July 2014
The Market Creative opens energy-saving blinds campaign for Hunter Douglas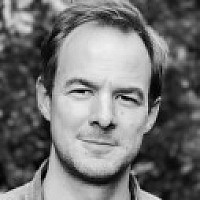 The Market Creative has launched a brand campaign for Hunter Douglas's Duette window blinds to push its credentials as the inventor of energy-saving honeycomb cell technology.
The campaign will be trialled over the next three months with a 30-second TV advert on satellite channels and a consumer press campaign with ads across a range of home interest titles. The look and feel has also been applied to the Dutch company's website.
Some of the campaign creative
Account director Caroline Finch-Denham said: "Hunter Douglas don't just make utterly gorgeous Duette blinds, they are the patent-owner of the energy saving honeycomb cell structure, so we had to bring this innovation home to them.
"By leveraging their heritage we have created a point of difference in the market, and the idea is brought to life through the honeycomb shape that works across all channels."
Fabienne Tyler, of Hunter Douglas, added: "We are looking to communicate our energy-saving proposition in conjunction with a stylish, quality product offering, as well as the fact that we're the originators of honeycomb cell technology.
"The campaign directly addresses both of those ideas, in a way that we are sure will resonate with our audience."
The agency has also recently worked with Plumbworld, Simoniz and Bohen.