27 June 2014
Northern Marketing Awards entries close in a fortnight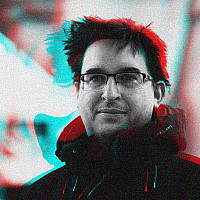 Entries for The Northern Marketing Awards close on July 11th.
The event is being held to celebrate the best in Northern marketing, be it private, public or not-for-profit.
This year, the event takes place on October 16th in Manchester and the guest speaker is the chief executive of Williams & Glyn bank, The 250-year old brand is currently part of the RBS Group, but will launch as a stand-alone bank in 2015. The North will be its commercial centre.
There are 11 sector-specific categories which can be entered, as well as 6 wider campaign categories, 3 team or agency awards, and a Grand Prix. 
The Northern Marketing Awards 2014
This year we have two headline partners of the awards: Click Consult and Bytemark Hosting.
Further information on the awards and the entry deadline of 11 July can be found here.
 The Northern Marketing Awards 2014 – the categories
The 20 categories on offer are:
Energy & Utilities Campaign of the Year
IT, Telecoms & Technology Campaign of the Year
Not-for-Profit Campaign of the Year
Professional & Financial Services Campaign of the Year
Property & Construction Campaign of the Year
Sport Campaign of the Year
Tourism & Leisure Campaign of the Year
CSR Campaign or the Year
Low Budget Campaign of the Year
Social Media Campaign of the Year
Sustainable/Green Campaign of the Year
Best In House Team
Best Small Agency (up to 30 staff)
Best Large Agency (over 30 staff)