14 February 2013
Manchester United prepares to announce new training kit sponsor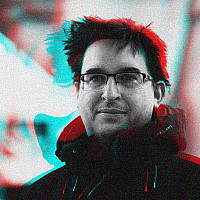 Manchester United have confirmed that they've signed a new 8 year training kit sponsorship deal - but not who it's with.
The news came as the club announced a 74% rise in profits (£22.3m) for the second half of 2012. It reported total revenues were up, with income from sponsors being particularly strong.
In August last year Manchester United signed a world-record, 7-year shirt sponsorship deal with General Motors, worth almost $80m a year. That's more than double the income from current sponsor, Aon.
It then emerged in October that the club's owners were going to buy out the final 2 years of their training kit sponsorship contract with DHL, believing they could do better than the £10m a year, 4 year deal.
Today, the club's executive vice chairman, Ed Woodward said: "We are delighted with the conclusion of this key sponsorship agreement and at the request of our new training kit partner have agreed to withhold further pending details pending a formal announcement."
It's just 8 days since United revealed its new DHL-branded training kit.