16 October 2015
Points North: Wayne Silver, managing director at One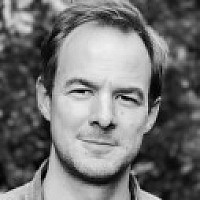 Each Friday, Points North gives a senior media figure a platform to air their views on a topical or relevant issue.
This week it's Wayne Silver, managing director at One. He argues that in today's social world, the branding process has changed beyond all recognition. 
"The world is a handkerchief" – well actually that's a literal translation from the cute Spanish phrase "El mundo es un pañuelo" by which our Hispanic cousins simply mean "It's a small world". That basic tenet resonates with everyone, from grandparents Skyping their emigrant relatives in Australia, to an instant tweet and film footage of a natural disaster thousands of miles away just seconds after it happens.
It should resonate with agencies and their clients, too, as the reach of our branding activity becomes both instantaneously global and in many cases visible to everyone. It has ever-increasing and interrelated implications for any agency involved in launching, building or rebuilding a brand.
When I first started in the industry a branding process began with the logo and the positioning. A set of brand guidelines appeared, which led to corporate stationery, advertising concepts, the sign over the door and, for truly visionary companies, a consistent boilerplate at the bottom of each press release.
Nowadays, there are so many more facets to a brand's gemstone. There's clearly never been a more obvious need for our clients' agencies to get round a table, scrutinise the brand 'onion', peel back the layers and decide how this should manifest itself in each channel.
Websites are, in many cases, a consumer's first interaction with a company's brand experience. We exploit movement, sound and personalised interactivity to ensure that our brand shows its best side to every visitor.
So far so good and it all makes sense as a continuum from offline to online.
Where things really change our approach to branding is that little word social. How many seminars, training courses and webinars have we sat through making sure we understand that a successful social brand sells socially? Social branding is not just about Twitter theming or your Facebook masthead, it's to do with your tone of voice, the issues you talk about to your communities, the events you decide to comment on.
A social presence builds an impression and helps to support the brand values that were mapped in the board room.
We recently embarked on a rebrand at the agency and we tried our hardest to stick to the rules which we preach to our clients.
While the name stays the same we wanted to strengthen our core philosophy which centres on being integrated and the results and effectiveness that derive from taking an integrated approach to our marketing solutions.
We tried to capture this by using the expression 'Connected Thinking' and this gave us the hook from which to hang the entire rebrand.
Everything from credentials to our website video promoted this idea. We even addressed that marketing channel which is so often the poor relation: internal communications.
There are little aspects of connected thinking everywhere and we've even removed internal walls to facilitate everyone sitting together.
So, what lessons should we learn?
Branding activity should be integrated, adaptable, flexible, dynamic and sometimes even physical. The channels involved are almost too numerous to mention – we just have to make sure we have the right people to deliver great service in each one as that small world gets more and more complex.