23 July 2014
PR and digital are life partners, not just bedfellows: theEword's Daniel Nolan on the Top 50 PR Agencies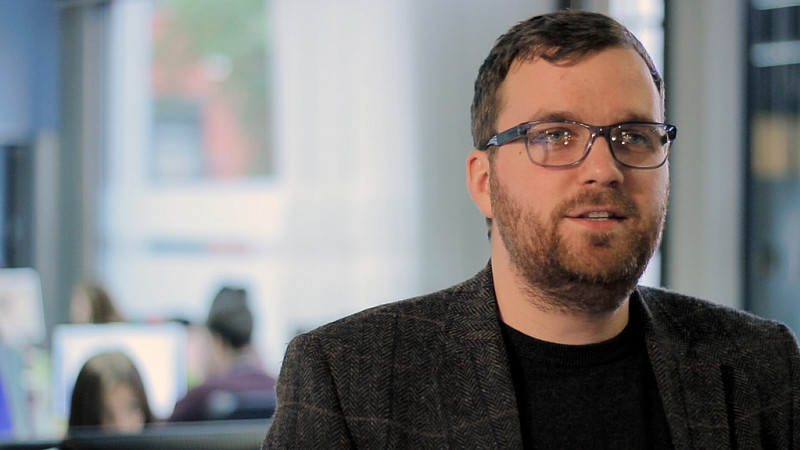 Daniel Nolan, managing director of theEword, reflects on the lessons to be drawn from this year's Prolific North Top 50 PR Agencies
While not wanting to be guilty of provincial parochialism, I fail to see how anyone can look at this year's list of the Prolific North Top 50 PR Agencies and not feel a sense of pride at how robustly the North's agency roster stands up against what's on offer south of the Watford Gap.
A look at some of the clients being serviced by agencies throughout the list – Aldi, Wilkinsons, British Gas, Cussons, B&Q, Asda, Specsavers – confirms how comfortable big brands are with spending their retainers in the north.
I have been asked on more than one occasion why theEword has chosen to partner with Prolific North, Mustard Research and Barclays on the unveiling of this list, but the answer for me is simple: it is because of the growing convergence between the fields of PR and digital marketing and the mutual benefits to be enjoyed by agencies on both sides who embrace each other and each other's skillsets and methodologies.
It makes us not just good bedfellows but perfect soulmates and life partners. And I know from first-hand experience that some of the agencies performing best in this list are the ones doing the most to adapt what they do for the digital and social era.
When last year's list was launched, I wrote how the growing influence of content and storytelling on organic search rankings was playing into the hands of PR agencies, whose job it has always been to get clients noticed. Today, a large part of brands' online success comes from how visible and noteworthy they are to audiences using search and social media channels.
Over the past 12 months, this shift in industry dynamics has become even more pronounced and established, especially as successive Google updates have rendered ineffective the old shortcuts to online visibility.
In a talk at this year's CIPR Northern Conference, I proposed that the tables had turned – that PRs should ask not what their SEO can do for them, but what they can do for their SEO.
Indeed, the topic about which I was invited to speak was 'How PR can affect your SEO' – an indicator of the changing relationship these two disciplines have experienced and a far cry from the dialogue of the previous few years, which has consistently posed the question in reverse.
While awareness and noteworthiness are key, online success cannot be achieved by a combination of fluff and stunts alone.
Campaigns ought still to have a solid technical foundation – fast, cleanly coded websites, optimised, relevant content, simple conversion paths – as their bedrock, something which the 74% of PR agencies who, according to the PRCA, are now offering organic search services would do well to remember.
It is these areas in which PR agencies can still get a great deal of value from digital partners and which will ensure the most collaborative relationships remain mutually beneficial for many years to come.