04 June 2014
Whether you're a Barmcake or a Northern Correspondent - the future is print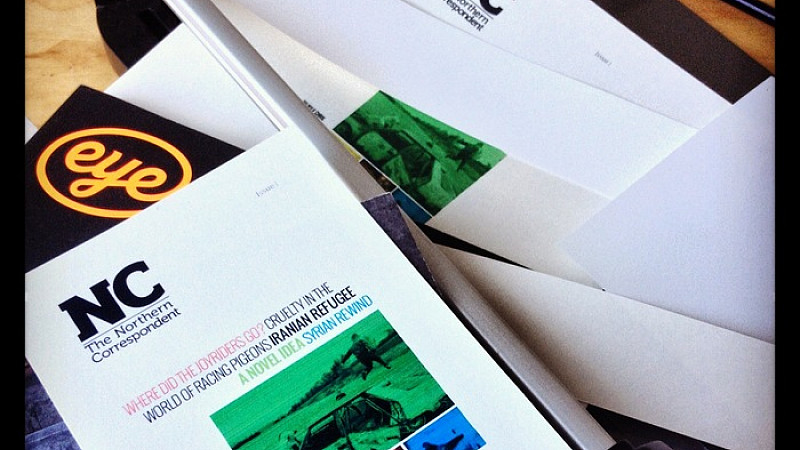 Forget The Oldie, the north has seen its very own publication for the self-declared 'middle-aged' start circulating.
The Barmcake, written, edited, published and distributed by journalist Dave Griffiths, with the tagline 'Northern entertainment for the middle-aged', is hoping to fill a gap in the market catering for those he feels risk being bypassed by the digital age.
Huddersfield-based Griffiths, a journalist with 25 years' experience in newspapers, websites and wapitis previously worked at Manchester Evening News and PA New Media/Ananova, among other places.
But now he's striking out with his own publication alongside the freelance work. Introducing the 32-page A5 glossy he says:
"The internet's done well hasn't it? But sometimes it's easy to get swamped by a;; the information on the 'information superhighway' and you miss something.
"I wanted to bring together all the interesting stuff on performers and venues' websites, some of it well-known, some of it not, add a few interviews and striking photos, and write features that can't be read anywhere else.
"I also wanted to attract readers who live, say in Leeds, and travel to shows in Manchester and Sheffield. It's not as if the cities are 200 mailed away from each other, yet websites and magazines tend to stick to their patches."
The first issue is available free in about 50 real ale pubs, record shops, theatres and cinemas in West Yorkshire, Manchester, and Sheffield.
It features exclusive interviews with The Wedding Present's David Gedge, Cud's Will Potter, the director of the Frank Sidebottom documentary Being Frank, and the beer-makers from Revolutions.
It also includes original features on Maxine Peake, Alan Bennett, Half Man Half Biscuit, Billy Bragg, the Rebellion Festival, Paul Heaton and Jacqui Abbott, and photographer Ross McGinnes.
There is a guide to the best pubs on the Yorkshire Tour de France route, as well as reviews of Camra's best pubs, Northern Broadsides' latest play, and Tony Ray-Jones and Martin Parr's exhibition, plus a photo-spread on Yorkshire Sculpture Park, book previews and a what's on guide.
There's nothing new about becoming an independent publisher of course. The north is a home to many such enterprises covering topics on everything from local news and cultural events to food, motherhood, business and technology.
And journalists leaving their mainstream homes to head up these ventures is growing trend that's been easy to spot advancing across the north.
The lure of print
But while many, such as former Times journalist Helen Nugent's Northern Soul website and podcast for example, have made their homes online, the lure of print is also growing in visibility.
The Northern Correspondent
Just last week, The Salford Star announced its intention to return to a printed format alongside the website and, in the north east, magazine The Northern Correspondent recently launched by ex-Guardian staffer Ian Wylie.
He used the digital platform Kickstarter to raise the money for the first issue which Wylie introduces as 'the cornerstone brick in our new home for long-form journalism in the North East of England'.
The chunky 88 page magazine takes an in-depth look at whatever happened to the so-called 'joyriders' so often featuring in our newspapers in the 1990s, the experience of Iranian filmmaker Tina Gharavi and opens the loft to the little discussed world of racing pigeons.
As Wylie explains:
"The small team of 'builders' behind this first issue are passionate about telling stories of the people and places of the north east, unearthing fresh stories about this region and revisiting old tales that deserve a retelling."
* If you've news from independent publishing sector, I'd love to hear about it. You can email me sarahATprolificnorth.co.uk or via the comments below.