Since launching in 2019, Dojo's Hull office can be found in the middle of a cultural and historic hotspot.
Part of the C4Di (Centre for Digital Innovation) campus in Hull's Fruit Market area, the payment solutions company has around 1,200 staff spread across a number of offices.
Alongside Hull, Dojo also has offices in Bristol, London, Belfast and Dublin.
The scaling fintech introduced Dojo Bookings and the Dojo restaurant finder app, formerly known as WalkUp – and is now working towards its mission to empower businesses to thrive in the experience economy.
For business customers, that means fast funding, payments, smart integrations, and efficient virtual queues and bookings – all with instant insight across the board. For diners, that means getting seated at their favourite restaurants in just a couple of taps on the Dojo app.
With almost 200 staff working at Dojo's Hull office, we find out what happens there…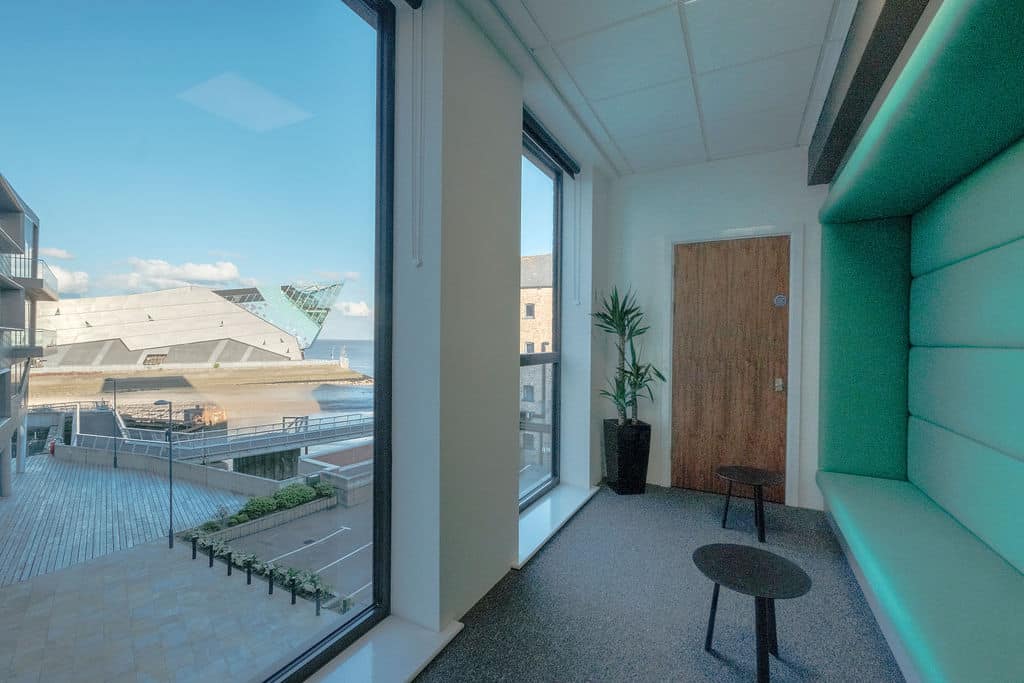 A spokesperson for Dojo introduces us to the Hull office…
"Chameleon assisted Dojo in crafting custom solutions to enhance concentration and foster collaboration in our Hull office. We required spaces tailored for deep work and areas conducive to nurturing valuable in-person relationships. It was paramount that our designs compellingly reflected the essence of the Dojo brand. We are delighted with the collaborative efforts of Chameleon, as the results authentically represent our brand identity and prioritise well-being."
Where is it?
TheDock Tech Campus, Fruit Market, Hull.
How big is it?
14,000 sq ft. Located on the first floor and second of Wykeland Group's @TheDock development and in the heart of Hull's vibrant Fruit Market area, this office has a mix of workspaces to suit our various different roles thanks to a bespoke design and fitout by fellow Hull-based business Chameleon Business Interiors.
It's bold and confident – just like us!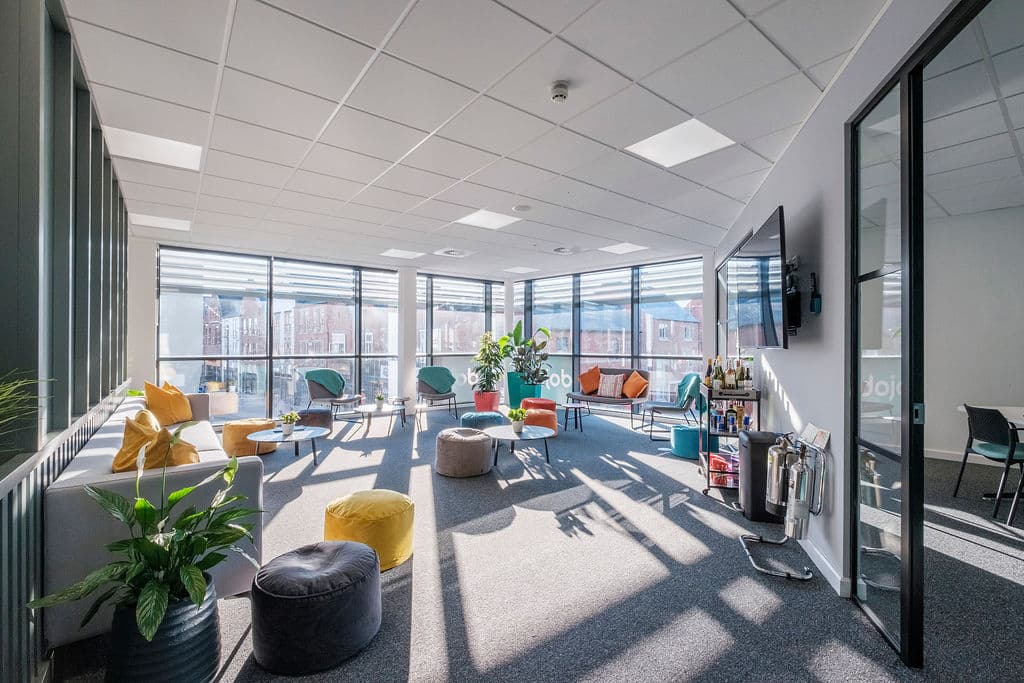 What happens there?
As a national payment solutions company, Dojo helps customers accept card payments, trade securely and get paid fast – all done through its innovative card machines and app.
Hull is home to our customer service, commercial, and IT teams.
What sort of work goes on?
Commercial: Growth is a big deal at Dojo, and our Commercial team is key to it. Whether it's organising our self-employed Payments Consultants or turning new leads into happy customers, our Commercial team is in charge of it all.
Our customer operations team goes above and beyond to deliver outstanding customer service experience, to every customer, every time.
The IT team provides user friendly, on-hand support to users in all locations, troubleshooting technical issues, providing A/V support for events and meetings, supporting bespoke applications, and contributing to documentation.
Why is the workplace appropriate?
We moved to our current office in 2022 and enlisted the support of Chameleon Business Interiors to create a space that was people-focused – with wellbeing at its core – and brought our (then) new brand to life in a bold, exciting way.
Individual work pods provide the customer service and sales teams with space to focus. Mixed with vibrant collaboration spaces – like the impressive auditorium – and traditional workstations, the space is truly people-focused and prioritises wellbeing.
Chameleon injected personality into the space by using a range of bold colour choices and introducing inspirational wall art, which have provided a real focal point. A dynamic mix of floor types were also woven into the fit-out and give a really fun, modern feel.
A living wall with pink LED lettering and a bright, turquoise sectional in the centre of the office with a bespoke slatted ceiling design encourages our teams to collaborate, ensuring business growth. They have a big impact and I know employees love these standout features.
We're incredibly proud to have been featured in the top three of the UK's Best Workplaces for wellbeing and in the top 10 for the UK's Best Workplace overall. This is all down to our focus on creating work environments where people want to be.
Who works there?
Our Hull base is home to a team of almost 200 employees, including our customer service, commercial and IT teams.