12 November 2015
Bloom projects a digital picture of Leeds onto the British Library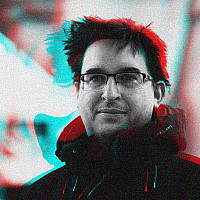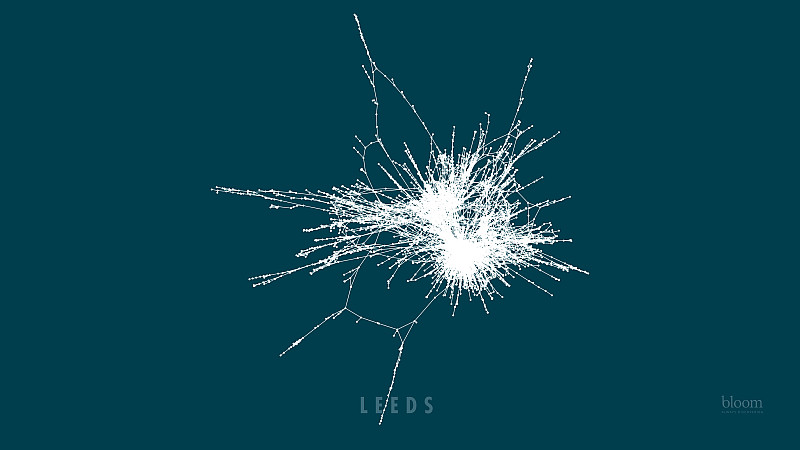 Bloom Agency was involved in the opening of the Alan Turing Institute in London yesterday.
The Leeds agency analysed 23m Tweets from 300k individuals over a month, to create a "data visualisation" of the city of Leeds. This was then projected onto the walls of the British Library, to showcase the UK as a world-leader in data science.
Rather than just counting the Tweets or searching for keywords, they built models to show how communities behave and interact with one-another. The agency worked alongside academics form the Universities of Oxford and Strathclyde to develop new mathematic methods to see previously hidden data patterns.
"This really does put Leeds on the map as a centre of excellence for data science," explained Peter Laflin Bloom's chief data scientist.
"We used Leeds as an example at the launch to show how we can take information about a city and use it to answer questions which need large amounts of data and intelligence to answer.
"What is clear is that data is one of the most important things that will drive our twenty first century economy, our academic understanding and our progress as a society."
The aim is to help city leaders truly understand the impact of decisions they make and therefore develop "smart cities."
The data also revealed that students in Leeds were a very isolated community.
"Every city in the UK has its own defined community structure. If you take Leeds as an example, you can see very clear discrepancies between student communities and those who work and settle with families," continued Laflin.
"The students appear disconnected from the rest of the city.  Our work helps identify problems like this and works with local councils to create solutions, such as ones that help cities create and retain local talent."
The Alan Turing Institute is intended to bring together top leaders in advanced mathematics and computing science from across the UK.