19 August 2015
Webtise confirms Phil MacKechnie departure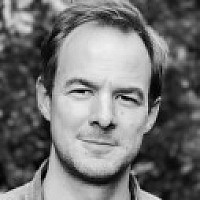 Wirral agency Webtise has confirmed that digital director Phil MacKechnie has left the business.
MacKechnie, the former head of organic performance at MoneySuperMarket, joined Webtise in January and was given a seat on the board.
Phil MacKechnie
But Justin Young, chief operating officer, confirmed to Prolific North that he had left a month ago due to a mixture of travelling and family reasons.
He said: "He was travelling for three hours a day from his home in Shropshire, and with three young kids it became a bit much.
"He gave it everything he could to his credit and we shook hands and parted on good terms."
Young said MacKechnie had "taken some time out" and was doing some consulting work, and he expected him to reappear in another role soon.
Young added that Webtise, which now numbers over 35 staff and works with clients including Ruia Group, Wax Lyrical and LittleBlackDress, was on track to deliver over 200% growth this year.