09 March 2015
Rentalcars.com to create 200 new jobs after agreeing Manchester's "biggest property deal" of 2015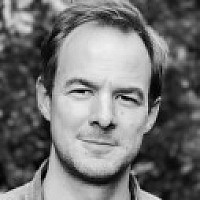 Car hire firm Rentalcars.com is to create a further 200 jobs in Manchester after agreeing the biggest property deal in the city centre this year.
The Manchester-headquartered company is taking 38,000 sq ft on the second-to-sixth floors of 35 Fountain Street, in addition to its existing 60,000 sq ft base at Sunlight House.
It says it will create the extra jobs - which builds on the 1,000 it already employs in the city - this year.
The new base on Fountain Street
Ian Brown, CEO of rentalcars.com, said: "We're very excited about moving into 35 Fountain Street. The facilities in the building are excellent. It's hugely important to us that we create the best possible working environment for the talented and committed colleagues who are key to our success.
"Along with the fit-out in Fountain Street we are also planning to refurbish Sunlight House with the aim of creating the most exciting working spaces in the UK."
The move is set to happen next month. OBI Property represented rentalcars.com on acquiring the new lease and have been appointed to design and project manage the new fit out.
Will Lewis, of OBI Property said: "The deal confirms the strength of Manchester's tech offering, where we are seeing a number of tech businesses growing across the city."
Rentalcars.com is part of the Priceline Group of companies, which also includes Booking.com, Priceline.com and Agoda.com. The group employs over 5,700 employees worldwide.