06 August 2013
Liverpool mobile start-up wins fund investment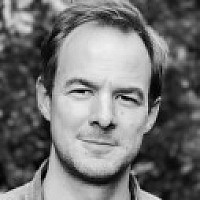 Mobile technology start-up Branded Reality has won investment from the The North West Fund for Digital & Creative.
The Liverpool-based company has developed a mobile platform called Recogneyes that integrates with advertising campaigns and helps brands get their free samples to consumers. Readers can request samples directly from their mobile devices when prompted by other adverts and feed intelligence back to brands.
Branded Reality was founded by chief executive Paul Finnegan, development director Omar Saeed and US sales director Ian Smith.
It will use the seed equity investment, the value of which is undisclosed, to further develop the technology and marketing of the service.
Finnegan said: "Brands are always looking to improve the return on their huge investment in sampling. We believe that our innovative technology provides an attractive new channel for them to distribute samples that will enable them more precisely to target more engaged consumers and provide better quality feedback."
Joanne Evans, investment manager at AXM Venture Capital which manages The North West Fund for Digital & Creative, added: "We are delighted to be able to invest in Paul, Omar and Ian, because they have a great combination of sales, technology and digital marketing talent that will be focused on taking a share of a huge market both in the UK and the US."
The £15m North West Fund for Digital & Creative is part of the wider North West Fund and is financed by the European Regional Development Fund and the European Investment Bank.
Other mobile companies RealityMine and Starfish 360 have already received backing from the fund this year.