09 January 2018
New programmatic advertising agency launches in Leeds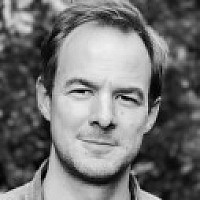 A new agency focused on programmatic advertising has launched in Leeds.
Programmis has been set up by Sean Worrell, a former digital director at NBC Universal and MTV, and most recently managing director of programmatic TV and big data platform Holimetrix.
The agency offers a platform that claims to allow agencies to deliver programmatic advertising to their clients "without hefty fees and hidden facts". 
It is now delivering a series of educational programmatic advertising events around the UK. 
Worrell said: "Digital advertising is changing and programmatic advertising intimidates
a lot of advertisers because of the structure and the costs associated. 
"Outside London there are very few opportunities for advertisers to exploit this and get the support necessary to make it work. By providing free training we hope to inspire confidence and boost knowledge in the region."
The 'Programmatic 4 All' roadshow, led by head of agency Andrew Bruce, a former sales manager at Sky and Google, begins in Glasgow and January 22nd and will go on to London, Manchester (January 26th), Birmingham​ and Dublin.
You can register for free tickets here.