24 May 2017
Broken postponed to next week in wake of Manchester attack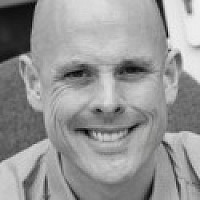 Jimmy McGovern's new drama Broken, starring Sean Bean and Anna Friel, has been postponed until next Tuesday following the bomb attack in Manchester on Monday night.
The eagerly-awaited drama was due to debut last night on BBC One, but the BBC opted to show a repeat of David Attenborough's Planet Earth II instead.
A statement from the BBC read: "Following last night's tragic events in Manchester, BBC One's new drama series Broken will not start tonight as planned but has been rescheduled for next Tuesday 30 May'.
The six-part drama tells the tale of Father Michael Kerrigan, a Catholic Priest in Northern England.
Bean said: 'I was very excited at the prospect of working with Jimmy McGovern again. His scripts are raw and real and he creates fantastic and interesting characters that resonate with society today."