27 April 2017
BBC Two commissions Jo Cox documentary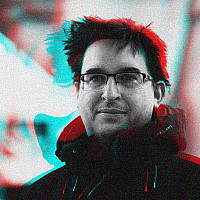 A documentary exploring the murder of Jo Cox has been commissioned by BBC Two.
Jo Cox: Death Of An MP will tell the story of the attack and the events surrounding it, through her family, eye witnesses and those who knew the murderer, Thomas Mair.
Documentary-makers gained unique access to West Yorkshire Police's murder investigation and the programme will draw together all the CCTV, archive footage and evidence for the first time on screen.
It's described as a "forensic exploration" of what prosecutors called a "terrorist murder" and asks the question: what led this man, with no history of violence, to brutally murder a female MP whom he had never met?
Commissioned by Gian Quaglieni and produced by Amos. The Executive Producer is Dan Reed and Toby Paton is the producer/director.