22 March 2017
Alan Green steps down from Match of the Day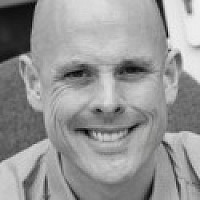 BBC broadcaster Alan Green has confirmed he has done his last Match of the Day commentary in an exclusive interview with Prolific North.
When Green - whose first BBC Radio commentary was England v Northern Ireland in 1982 - did his first Match of the Day commentary in October 2014, Des Lynam wrote, "Why has it taken so long for him to get his chance on TV?  Anyway, he has taken to TV commentary with the easy facility that one would expect."
Now Green has decided to step down in order to focus on his work as a principal commentator for 5 Live and presenter of the World Football programme on the BBC World Service.
His last Match of the Day commentary was Sunderland v Leicester on December 3rd last year - and there will not be any more.
Green told Prolific North:  "It's not a big deal. I was doing, at most, 10 commentaries a season.
"There's nothing sinister there. It's just that I'd get a game and often be fifth or sixth in the running order, so it wasn't really going anywhere.
"The team on Match of the Day were really good to work with and it's been good to do television commentary, so I suppose the scratch has been itched, yes."
A BBC Spokesperson told Prolific North: "Alan has decided to step away from Match of the Day to focus on his radio work and other projects."