16 September 2016
High Street TV prepares to move into new HQ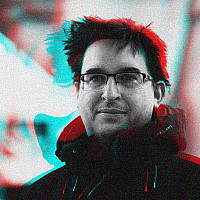 Harrogate-based High Street TV is about to move into a 26,000sq ft new office and studio space.
The company, which sells licensed and own-branded products through its television channel, will move into the building later in the year.
"Our growth over the past couple of years has been incredible and more space is essential to support our continued expansion and long-term plans. Our new headquarters will be an inspirational, energetic and fun place to work and will completely transform our working environment. We are all really excited to move in and continue making High Street TV an exceptional place to work," said Andrew Malcher, co-founder and executive chairman.
The space features a studio and editing facility to produce informercials in-house; a "Village Green" and a "ZAP room" complete with massage chairs, smoothies and motivational books.
Last year Malcher led a management buy out, with Jim Coleman, backed by Endless LLP.