24 August 2015
US network interested in Krypton Factor revival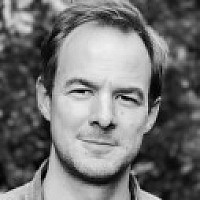 A US cable network is developing an American version of classic Granada game show The Krypton Factor.
Syfy, owned by NBC universal, is said to be keen to resurrect the show, which was hosted by Gordon Burns.
Originally it ran for just under 300 episodes between 1977 and 1995 before returning for two series in 2009/10. The format is distributed by ITV Studios.
Broadcast reports that the Krypton Factor was recently revealed by Syfy president Dave Howe, a Brit who previously spent 15 years working at the BBC in London, to be the one programme he would like to revive.
A US version of the show, which was produced by Alan Landsburg Productions and MCA Television, has been made before, fronted by Dick Clark in the early 80s.
Watch a 1983 episode of The Krypton Factor here: