11 December 2014
Film and television studios proposed for Liverpool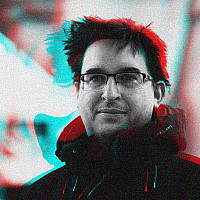 Liverpool City Council is looking into plans to develop a film and television facility in the city.
Although in early discussions, the project is being backed by Lime Pictures, which is seeking to grow its studio space.
"The city recognises that the film and TV industry contributes significantly to Liverpool's economy and supports hundreds of jobs. We can confirm we are looking at the possibility of developing a dedicated film and TV facility and have had some initial discussions about how this could be developed," a city council spokesperson told Prolific North.
"However, we are at very early stages and are not in a position to make further comment."
Lime is driving the plans forward, with increasing commissions both in the UK and overseas. For its productions of Evermoor and House of Anubis, it had to film in warehouses in Cheshire, due to the lack of bespoke studio space near its Childwall headquarters.
Liverpool is currently undergoing a "creative review" which is led by Professor Phil Redmond, to explore the best ways to "maintain and grow" the city's reputation for creativity, culture and commerce.
Last month it was revealed that the Liverpool economy earned £9m through location filming.
However, it doesn't have a studio space, unlike Manchester. A lack of filming space for major productions appears to be a UK-wide issue, with Tony Jordan stating he was being forced to look overseas to film his major BBC series, Dickensian, having failed to find somewhere in the UK. They scouted from "London to Liverpool" to hire a warehouse or studio.