31 October 2014
BBC looks North as more than half of its staff are now based outside London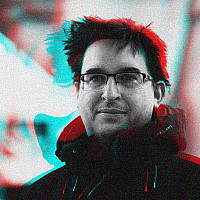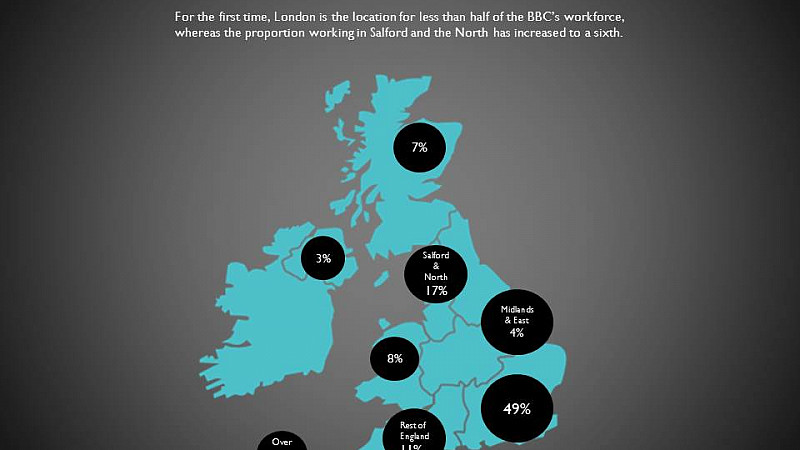 For the first time, the BBC has more of its staff based in the nations and regions than it does in the capital.
MediaCityUK accounts for 17% of the BBC's total staff numbers, with the combined figure for Scotland, Wales and Northern Ireland being 18%. A further 15% are spread across the rest of the country. The remaining 49% are in London. A further 1% are employees based overseas.
In 2004 the BBC announced that it would become less London-centric, in part to be more "reflective of the country" but also as a cost-saving measure.
"We have sold off costly London buildings like TV Centre and moved more of our staff and programmes into the regions," said Anne Bulford, managing director finance & operations.
"It is all part of our plan to make the BBC ever more efficient and reflective of the country, with more than half our staff based outside London. The saving we are making mean more of the licence fee than ever is going on producing the best quality shows."
Click for full-sized image
Ten years ago 42% of staff were working outside of the capital. The change has mainly been due to major investments in MediaCityUK and Pacific Quay in Glasgow.
The plans sit alongside its Delivery Quality First cost-saving initiative and over the last few years, it has reduced its number of buildings to 154 from 300. The sale of Television Centre earned the BBC £200m and also saved £30m in running costs.