15 May 2014
Smooth Radio becomes largest commercial station outside of London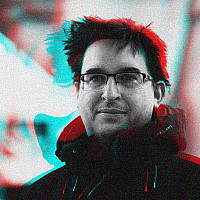 Smooth Radio in the North West has become the largest commercial radio station outside of London, according to the latest figures from RAJAR.
The station, now owned by Communicorp, has broken through the 1m listeners barrier for the first time.
That is partly due to a natural rise in listening figures, but also due to the changed radio landscape in the North of England over the last few months. Communicorp's acquisition of 8 radio stations from Global Radio meant that Global's purchase of GMG Radio could go through. So where once there were Real brands, there is now Heart, while Gold has become Smooth. In addition to having more stations, there has also been a growth in the total survey area for a number of Smooth stations, leading to more potential listeners.
Nationally, the picture remains rosy for radio listening, 48.1m adults, that's 90% of the UK 15+ population tuned into the radio each week in the first quarter of 2014. That's up by around 800,000 on the same period last year.
More than 1bn hours of radio were listened to each week this quarter.
Digital is still slow on the uptake, with an increase of just 4% year-on-year, but in total 27.1m listeners tune in via DAB, DTV or online.
Elsewhere, Key 103 continues its climb from a 5.1% share in Q3, it's now up to 10.2% and critically, that's placed it ahead of Capital Manchester in terms of both share and listeners.  The total of 660,000 marks an 11 year high for the station.
Regional UTV Media stations in the North of England have collectively posted a 9% increase in the number of average hours over the year.
"These figures come during a fantastic week for our local stations where they proved their worth amongst some of the biggest names in the radio industry at Monday's Radio Academy Awards. The Academy judges praised how well the stations target our local audiences and this is clearly reflected in these brilliant figures," said Iain Fowler, director of Local Radio for UTV Media (GB).
The Revolution in Oldham, which was sold by Steve Penk in January of this year has seen share increase from 2.7% to 3.8%, and listening figures rise from 248,000 to 349,000 over the quarter.
Bauer's Metro Radio has achieved its best market share in 7 years, with 13.4%, which is higher than BBC Radio 2 in that region.
Star NE South (formerly Alpha 103.2) has had a strong performance this quarter, up from 6.&5 to 8.6%, as has Lincs FM's Yorkshire operation, KCFM 99.8, in Kingston upon Hull, up from 6.5% to 7.3%.
2014 Quarter 1Summary30 Dec- 30 Mar
2013 Quarter 4 Summary16 Sept-29 Dec

Survey

Pop'n

Total Hours

Share of

Pop'n

Total Hours

Share of

Period

 '000

'000

Listening %

 '000

'000

Listening %

BBC Radio FIVE LIVE

Q

6174

42940

 4.1%

6285

43388

 4.2%

BBC Radio FIVE LIVE (inc SPORTS EXTRA)

Q

6327

44989

 4.3%

6529

46002

 4.5%

FIVE LIVE SPORTS EXTRA

Q

817

2048

 0.2%

889

2614

 0.3%

BBC Radio Cumbria

H

121

973

 11.7%

127

995

 11.9%

BBC Radio Humberside

H

205

2481

 13.4%

186

2254

 12.6%

BBC Radio Lancashire

H

212

1909

 7.6%

228

1835

 7.5%

BBC Radio Leeds

H

222

1440

 4.9%

239

1513

 5.3%

BBC Radio Manchester

H

201

1439

 3.6%

210

1458

 3.9%

BBC Radio Merseyside

H

368

4063

 12.2%

344

4394

 13.6%

BBC Radio Newcastle

H

334

2742

 10.4%

369

3309

 11.9%

BBC Radio Sheffield

H

242

1911

 7.7%

241

1942

 7.5%

BBC Radio Stoke

H

156

1512

 11.7%

157

1509

 11.3%

BBC Radio Tees

H

134

1062

 7.3%

143

1096

 6.9%

BBC Radio York

H

88

727

 7.3%

 Gold Network (UK)

H

772

6069

 0.6%

 Heart Network (UK)

H

9126

63575

 6.2%

talkSPORT

Q

3196

20502

 2.0%

Smooth Radio Brand UK

H

4311

33422

 3.2%

3383

24106

 2.3%

 Bauer Rock Portfolio

H

1959

11780

 1.1%

Bauer Place Portfolio - North East

H

712

6348

 15.4%

754

6720

 15.3%

Bauer Middlesbrough

H

227

1561

 10.4%

228

1785

 11.0%

Bauer Newcastle

H

487

4787

 17.6%

528

4936

 16.8%

Bauer Place Portfolio - North West

H

1540

11218

 11.0%

1396

9399

 9.5%

Bauer Liverpool (inc. City Talk)

H

529

4183

 11.0%

502

3756

 10.4%

Bauer Liverpool

H

500

4008

 10.6%

459

3495

 9.6%

Bauer Manchester

H

733

5509

 12.3%

653

4202

 9.6%

Bauer Preston

H

321

1701

 5.7%

302

1702

 6.1%

Bauer Place Portfolio - Yorkshire

H

915

8067

 12.5%

969

9150

 14.2%

Bauer Hull

H

282

2473

 11.6%

286

2772

 13.1%

Bauer Leeds

H

195

1617

 8.5%

228

2234

 11.9%

Bauer Sheffield

H

446

4029

 16.0%

465

4250

 16.4%

FM Bauer Place Portfolio North East

H

591

4443

 10.8%

619

4297

 9.8%

Metro Radio

H

417

3633

 13.4%

450

3283

 11.2%

TFM Radio

H

175

811

 5.4%

172

1013

 6.2%

C.F.M (Bauer Carlisle)

Y

111

1050

 20.9%

111

971

 19.0%

Bauer FM Liverpool

H

480

3454

 9.1%

444

2942

 8.1%

Total City Talk/Magic 1548

H

135

905

 2.4%

161

1074

 3.0%

City Talk 105.9

H

62

175

 0.5%

79

261

 0.8%

FM Bauer Place Portfolio North West

H

1398

9397

 9.6%

1232

7540

 8.0%

Radio City 96.7

H

447

3278

 8.6%

398

2682

 7.4%

Key 103 (Manchester)

H

660

4593

 10.2%

570

3344

 7.7%

97.4 Rock FM

H

306

1525

 6.0%

280

1515

 6.3%

FM Bauer Place Portfolio Yorkshire

H

720

5304

 9.2%

763

6360

 11.1%

96.3 Radio Aire

H

114

675

 5.6%

126

1082

 9.3%

Hallam FM

H

386

2956

 11.7%

410

3306

 12.8%

96.9 Viking FM

H

224

1674

 7.8%

227

1972

 9.3%

Magic Network - North

H

664

6488

 3.1%

739

7073

 3.4%

Magic Network - North East

H

203

1904

 4.6%

233

2424

 5.5%

Magic 1152 (Newcastle)

H

122

1154

 4.2%

147

1653

 5.6%

Magic 1170 (Teesside)

H

83

750

 5.0%

86

771

 4.7%

Magic Network - North West

H

188

1822

 1.8%

211

1859

 1.9%

Magic 1548 (Liverpool)

H

81

729

 1.9%

92

814

 2.2%

Magic 1152 (Manchester)

H

83

916

 2.0%

94

858

 2.0%

Magic 999 (Preston)

H

23

176

 0.7%

26

187

 0.8%

Magic Network - Yorkshire

H

273

2763

 4.3%

295

2790

 4.3%

Magic 828 (Leeds)

H

98

942

 4.9%

124

1152

 6.1%

Magic AM (Sheffield)

H

96

1073

 4.2%

91

944

 3.7%

Magic 1161 (Hull)

H

84

800

 3.7%

89

800

 3.8%

Total Cheshire Radio

Y

67

482

 6.6%

68

472

 6.1%

Cheshire's Silk 106.9

Y

22

142

 4.1%

21

111

 3.2%

Chester's Dee 106.3

Y

44

340

 8.8%

47

361

 8.6%

Total CN Radio

Y

269

2220

 13.8%

280

1994

 12.5%

The Bay

Y

109

979

 16.2%

118

868

 14.6%

Lakeland Radio

Y

21

163

 13.6%

21

155

 13.4%

 Real Radio Yorkshire (now Heart Yorkshire)

H

332

2579

 4.4%

326

2643

 5.0%

 Real Radio Wales (North) (now Heart Wales (North))

H

63

419

 2.7%

67

555

 4.0%

 106.1 Real XS Manchester (was 106.1 Rock Radio)

H

186

853

 1.6%

150

860

 1.7%

Smooth Radio North East

H

398

3365

 8.0%

406

3594

 8.2%

Smooth Radio North West

H

1035

7821

 7.3%

900

6390

 6.3%

Capital Manchester

H

627

3704

 7.0%

626

3760

 7.4%

Capital North East

H

421

2742

 6.7%

455

3307

 7.6%

Capital Yorkshire

H

1019

7568

 8.5%

1062

7555

 8.5%

Gold Manchester

H

90

419

 0.8%

108

671

 1.3%

  Gold North West and Wales (now Smooth Radio North West and Wales)

H

14

128

 0.6%

20

93

 0.4%

  Heart North West and Wales (now Capital North West and Wales)

H

212

1365

 6.4%

212

1811

 8.5%

XFM Manchester

H

166

577

 1.1%

199

623

 1.2%

Lincs FM Group Yorkshire

Y

317

2642

 8.1%

304

2560

 8.0%

Dearne FM

Y

55

410

 9.0%

60

475

 9.7%

KCFM 99.8

Y

85

764

 7.3%

78

650

 6.5%

Ridings FM

Y

42

412

 6.6%

37

414

 7.0%

Rother FM

Y

47

321

 7.2%

42

275

 6.1%

Trax FM

Y

89

735

 9.1%

88

745

 9.6%

The Local Radio Company Group Total

Y

535

4595

 11.6%

538

4750

 12.0%

2BR

Y

62

586

 16.4%

62

516

 14.5%

Minster FM

Y

69

566

 9.7%

73

590

 9.6%

Star North East

Y

50

378

 5.0%

49

342

 4.5%

Star NE - North (was Durham FM)

Y

16

98

 2.3%

20

122

 2.8%

Star NE - South (was Alpha 103.2)

Y

34

280

 8.6%

28

221

 6.7%

97.2 Stray FM

Y

51

350

 11.2%

52

401

 12.8%

Sun FM

Y

69

618

 12.5%

71

707

 14.3%

Yorkshire Coast Radio

Y

51

499

 20.0%

51

471

 19.0%

Radio Mansfield 103.2

Y

44

383

 11.4%

44

366

 10.8%

  Real Radio North West (now Heart North West)

H

505

3533

 3.3%

1247

9813

 9.7%

  Real Radio North East (now Heart North East)

H

249

1364

 3.3%

597

5308

 12.1%

   Real Radio Wales (North) (now Heart Wales (North))

H

63

419

 2.7%

  Real Radio Yorkshire (now Heart Yorkshire)

H

332

2579

 4.4%

96.2 The Revolution

H

33

349

 3.8%

34

248

 2.7%

107 The Bee

Y

52

494

 5.9%

51

472

 5.9%

107.6 Juice FM

H

230

1744

 8.0%

211

1294

 6.0%

Peak 107 FM

Y

100

813

 9.3%

104

869

 9.9%

Radio Wave 96.5 FM

Y

81

780

 16.8%

80

750

 16.2%

102.4 Wish/107.2 Wire/107.4 Tower FM

Y

158

898

 4.3%

170

900

 4.4%

107.4 Tower FM

Y

49

290

 3.9%

52

308

 4.1%

107.2 Wire FM

Y

49

239

 4.4%

51

229

 4.4%

102.4 Wish FM

Y

60

368

 4.2%

68

362

 4.2%