06 May 2014
Made in Manchester to examine European motherhood for Radio 4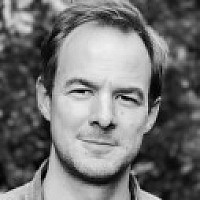 Made in Manchester has been commissioned by BBC Radio 4 to make a documentary about opposing models of motherhood in Europe.
Bird Mothers of the Border, which will be presented by journalist Zoe Williams and produced by Kate Schneider, will air on Friday at 11am.
The German city of Saarbrücken is separated from the French town of Saarguemines by just 20 kilometres but there are many cultural differences regarding motherhood.
On the German side of the border, the term "raven-mother" has long been used to stigmatise mothers who work. On the French side, women risk being perceived as "mother-hens" if they stay at home to look after their children.
The documentary will examine the extent to which economic and political factors are changing both approaches.
Ashley Byrne, MIM's creative director and executive producer, said: "Europe is in the news a lot at the minute of course but I wonder how much many of us know about how culture plays out just over the water. This documentary is a fascinating insight into the pressures of motherhood in two countries very close to us."
The independent production company recently made a documentary on Nelson Mandela for BBC Radio 5 live and a Radio 3 series about the Midlands.