03 October 2013
Red Production Company drama The Last Witch gets TX date on Sky Living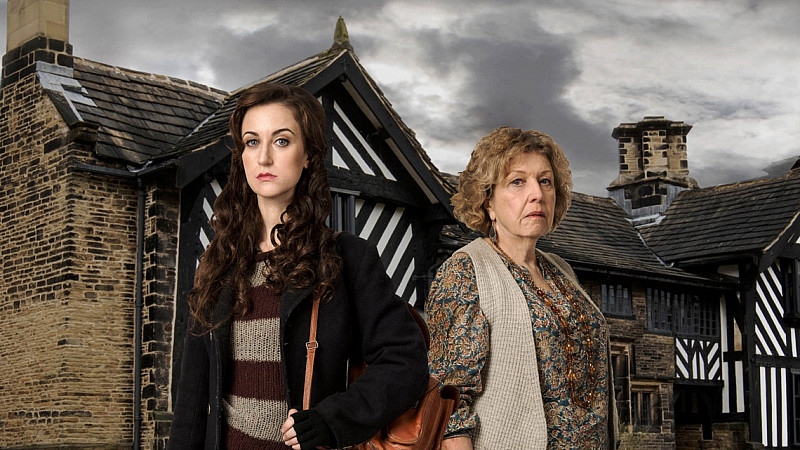 The Red Production Company's incredibly successful year continues at pace, with its latest drama, The Last Witch, debuting on Sky Living next week.
Penned by Sally Wainwright and shot on location in Manchester and Yorkshire, it tells the tale of two immortal sisters, played by Katherine Kelly and Anne Reid. Alice Lister (Kelly) has been cursed to walk the earth forever, murdering any man she falls in love with. It's now 2013 and she's been alive for 500 years and all she wants is death, but then her older sister, Jane returns from the dead and "Alice realises her punishment has only just begun."
Wainwright originally developed the story for the BBC alongside director, Robin Sheppard.
Filmed in her home town of Halifax, locations include Shibden Hall, which plays a key role in the look of the series; Hailey Hill; the Fleece Inn at Elland. The production and crew were based in Manchester.
It's been produced by Karen Lewis, with Nicola Shindler and Wainwright taking exec roles. Sky Living's Anne Mensah and Huw Kennair-Jones commissioned the series.
3Sixty Media in Manchester carried out the post-production.
The first series airs on Thursday 10th October at 9pm on Sky Living.