16 August 2013
BT Sport announces content deal with Manchester City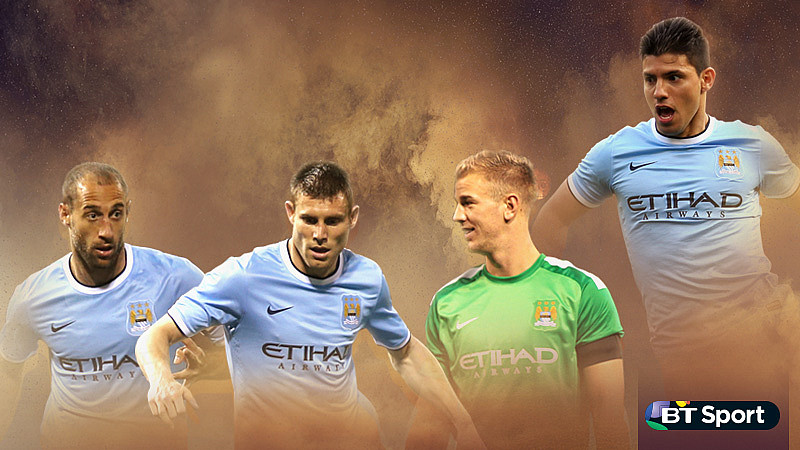 Manchester City has become the first club to partner with Premier League rights holder, BT Sport.
It's the first such deal of its kind in the Premier League, and the 3-year contract will mean that fans will get extra content, including weekly interviews with players and coaching staff.
The Etihad Stadium's pre-match entertainment area will be renamed BT City Square and BT Sport will broadcast live match day programmes ahead of every game.
"We are delighted to work together with BT Sport as their first official partner and look forward to close collaboration to drive innovative content that can be shared across each of our media platforms," said City's chief commercial & operating officer, Tom Glick.
The channel had already signed up City's goalkeeper Joe Hart as an ambassador.
"We're thrilled to be an official partner of Manchester City.  At BT Sport, we look to reflect the passion of sports fans and to create unique, engaging content and this partnership helps to give us the inside track," added Simon Green, head of BT Sport.
Earlier this month BT Sport signed a deal with Betfred to show their content in the Warrington-based company's 1370 stores nationwide.