08 April 2013
Backlash from listeners as Bauer moves TFM out of Teesside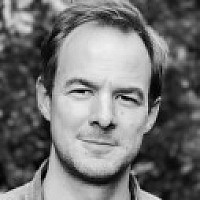 Bauer Media has come under fire from listeners after making the sudden decision to close TFM Radio's office in Teesside and move it to Newcastle.
The change, which was announced to employees on Friday and came into effect at 6am this morning, will see 22 members of staff leave the iconic Radio House in Thornaby to move to Metro Radio in Newcastle city centre.
A further four have entered a period of consultation, although Bauer claims it is looking to place them within the company.
TFM will retain its name and two reporters will continue to work on Teesside, but listeners have taken to Facebook to bemoan the loss of the more localised radio output on Teesside. An online petition is also attracting support.
And local politicians have called on Ofcom to investigate the closure and to explain why it did not try to prevent Bauer's move.
Outgoing breakfast show hosts Wayne Allen (centre) and Amy McConnell
Yorkshire MEP Timothy Kirkhope, leader of the Conservatives in the European Parliament, said the independent radio licence for the Tees Valley should now be re-advertised.
He said: "This is a worrying pattern which is developing around the country in which local and regional stations are being merged and amalgamated and I feel quite strongly about it.
"The local input is disappearing. I think that Ofcom really should have looked into the TFM case and thought about re-advertising the licence."
Stockton South MP James Wharton added: "I am not sure Ofcom realise that the North East is such a diverse place. This decision, made in Germany, could have been rubber stamped in London with no input from people who understand the area."
Bauer said the decision was "based on extensive research and insight carried out in the last six months" and that listeners would now benefit from the addition of 'eye in the sky' traffic and travel reporting from helicopter pilot Marky Mark.
Cath Ellington, Bauer Media's regional MD North-east, said: "TFM will be even better resourced while at the same time retain its local connections and appeal to listeners and advertisers.
"TFM is a much-loved radio station on Teesside and we are confident this move means it will benefit from even greater creativity, improved content and allow the station to further grow its audience share. We want to say thank you to all TFM staff who have worked hard for the station in recent years."
Bauer added that advertisers will still be able to buy TFM and Metro Radio separately and TFM will still be putting on local events and maintaining all local partnerships.
As a result of the changes, popular presenters Wayne Allen and Amy McConnell will no longer present the breakfast show, replaced by Steve and Karen, existing breakfast show hosts at Newcastle's Metro.
Other programmes already broadcast from Metro in Newcastle will replace the Tees output, although the stations did already share off-peak programming.