12 March 2013
Penk quits The Revolution breakfast show on air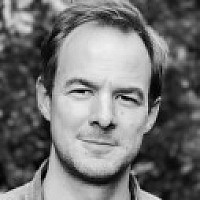 Steve Penk, owner of The Revolution 96.2, has announced on-air that he will be quitting the station's breakfast show.
The controversial DJ, who acquired the Oldham-based station in 2008, will hand over the show to Elliot Eastwick as part of a new schedule.
Elliott Eastwick
A former Piccadilly Radio DJ who went on to high-profile slots on Capital Radio and Virgin Radio, Penk has a history of making the headlines through his radio shows.
In 2010 he was criticised by mental health charities for playing Van Halen's "Jump" at the request of a motorist stuck on the M60 due to a suicidal woman on a bridge.
The new schedule will also see a return for Alan 'Big Al' Nield, who was sacked from the station after an Armistice Day row in 2011. Penk had told him at the time that he would never work for the station again, but recently revealed that the pair had made up.
There are no more details yet about Penk's departure or the rest of the schedule.